We need more date night ideas! Okay, we hear ya! You might be familiar with stand-up comedian, actress and writer Ali Macofsky. The Californian lands in Toronto this October to bring us the laughs we need to break out of our routines. Hey, nothing wrong with movie night. That's nice. But we've all seen Barbie and TIFF has left us with a void so why not a night out at the Comedy Bar Danforth (pizza included)? pssst…contest below!
Macofsky's comedic journey started when she was 17. Inspired by Dane Cook she did her first open mic at the Laugh Factory but rewind and search her up on the web and there's lots of great stories. Fun fact, she started doing prank calls on Ryan Seacrest's radio show as a kid and landed a daily segment in her character "Lil Ally".
Shortly after high school, Ali quickly established herself in the Los Angeles comedy scene where she became the first regular to perform on over 100 episodes of the Comedy Store's weekly Kill Tony podcast. This provided further opportunities leading Ali to headline venues across the country, as well as open for huge names in the comedy world like Russell Peters and Joe Rogan. Most recently, Ali was named a New Face of Comedy at the Just for Laughs Comedy Festival in Montreal. She also just completed a tour opening for rock musician, St. Vincent.
Ali's stand up has been featured on Just For Laughs digital receiving over 3 million views and her stand up has been seen on TikTok over 10 million times. She has a popular series on her Instagram (@notalimac) where she talks to strangers online and she hosts a weekly podcast called Resting Bitch.
We had a chance to chat about her work and about date nights ahead of her shows in Toronto!
Can we talk date nights and comedy bars? Is it a good idea for a first date?
Ali: Yes, it's a great idea to bring a date to the comedy show! But it's like seeing a movie on a first date… You have to get a drink or food beforehand so you can chat and get to know each other because you won't be able to talk much during the show. And if one of you is talking during the show that's a sign they're annoying and you shouldn't date them anymore.
From your perspective on stage, what do you love about the audiences in front of you?
Ali: My favorite audiences are people who are at the show to just have fun. They're there to relax and enjoy. I love a diverse audience that's full of people old and young, professional and unemployed, sexy and not as sexy. It's for everyone! And don't be afraid to go to a comedy show alone!
Do you ever "call out" people? — my partner's greatest fear whenever we go to a stand up comedy show.
Ali: I never "call out" people but do I like to engage with people in the crowd? Yes. I like to credit myself with always being super respectful of audience members and having a good time with them by asking questions or joking with them but I never want it to be uncomfortable for anyone.
What would the ideal date be for you?
Ali: An ideal date would have to start with a good meal. I love food especially if it's cheesy and carb filled. After I devour, I'm game for any sort of activity as long as it's not super physical. I went on a "hiking" date once and gave up less than 5 minutes in. But I'm a sucker for an activity a single father would take his kids to on a day he has custody of them. Batting cages, top golf, Dave and Busters, etc. You name it. If a deadbeat dad would take you there, I hope my date will.
Ali Macofsky will be on stage at the Comedy Bar on Danforth. October 6 and 7 on the main stage. For more information visit the site here.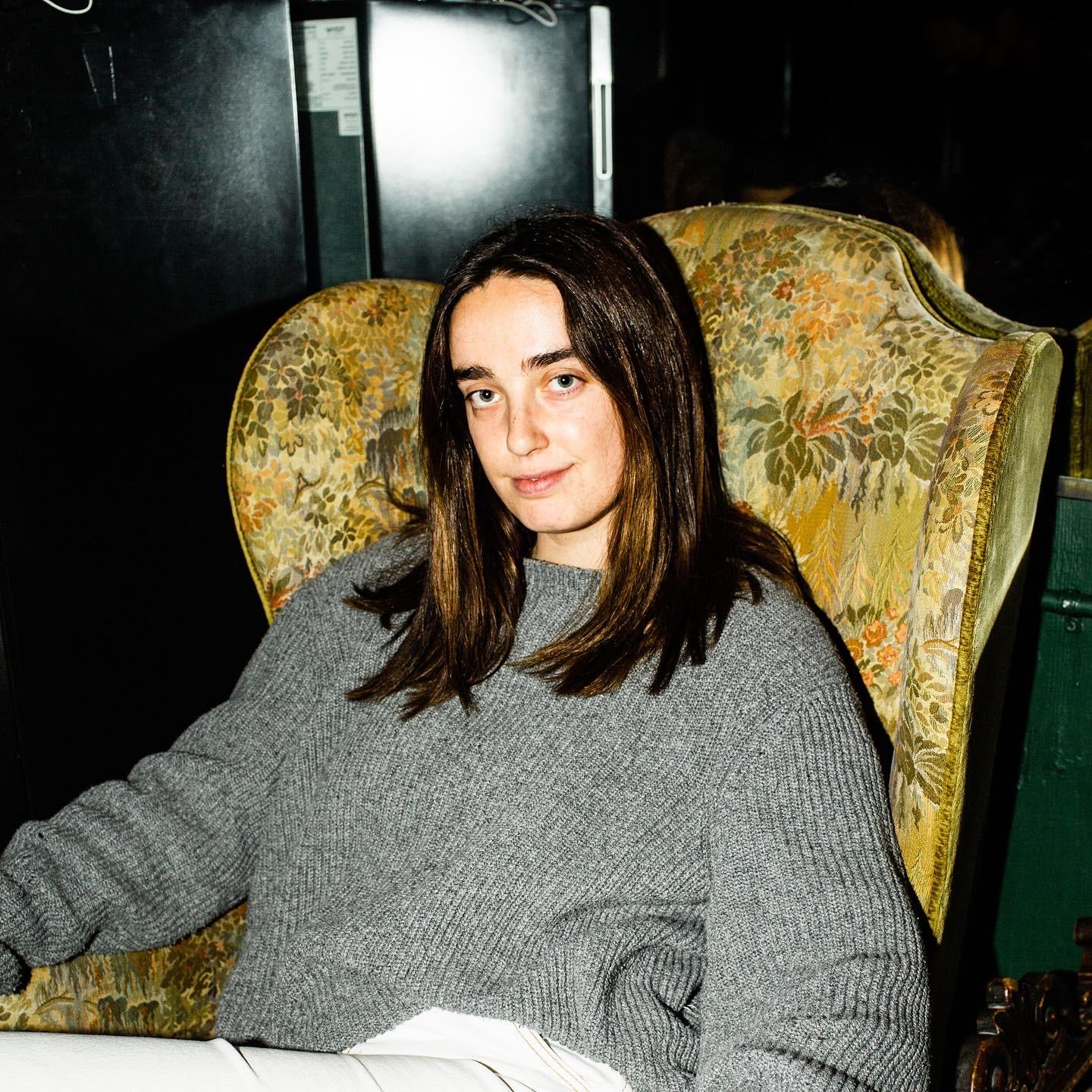 DATE NIGHT CONTEST!
Enter for a chance to win two tickets to Ali Macofsky's upcoming show at the Comedy Bar on Danforth in Toronto on Friday, October 6 at 9:00 pm EST and PIZZA (your choice) to enjoy during the show!
BTW It doesn't have to be a "date date",  this would be a great bff or girl's night out too!
Value of prize is approximately $90 Canadian.
TO ENTER:
There are three ways you can enter!
ON THIS POST: Comment on the bottom of this post and tell us why you need a night out!
ON FACEBOOK: LIKE the corresponding post on our @auburnln page and leave us a comment letting us know why you need a night out!
ON INSTAGRAM: LIKE the corresponding post leave a comment letting us know why you need a night out! Bonus entry if you share on your Instagram Story! Be sure to use #DateNightWithAli and @comedybarTO @auburn_lane so we can see!
CONTEST CLOSES on October 4, 2023 at 3:00 pm EST. 
GENERAL RULES:
No purchase necessary to enter or to claim the prize. There is one grand prize available to be won. The prize consists of two (2) tickets general price admission to Ali Macofsky's stand up comedy show on October 6, 2023 at the Comedy Bar Danforth at 9:00 pm. The prize also includes one (1) pizza (winner's choice of pizza from the current menu) to enjoy during the show. Total value of the prize is approximate $90 Canadian. Contest is open to Canadian residents who have reached the age of majority in their province. Enter as often you like. Winner will be selected at random from all eligible entries. Winner will receive an e-mail or direct message from our administrative team that will include information to claim the prize. The prize must be accepted as awarded.  Prize DOES NOT include transportation to, or from, the venue. AuburnLane.com and affiliated partners have the right to discontinue this contest at any time. AuburnLane.com and affiliated partners will never ask for any payment information in order to enter or claim any prizing.