I don't need to know the entire plot for 2021, I just need to understand if I should buy skincare and sweatpants or a purse and some shoes.
Well we are here to tell you regardless of the plot for 2021 you should invest in skincare. Here are our recommendations.
This skin-corrector miracle serum is a cult-favourite for good reason. Feather-light and pumped full of Vitamin C, this serum works to boost collagen creation and support a revitalized skin texture, crucial for winter-skin survival. Shop their collections here.
Vivier's prestigious product line incorporates Ultimage pairs Neuropeptides and Hyaluronic Acid to create a powerful cocktail for your skin revealing a more youthful complexion. C E Peptide, as the name suggests is formulated with Vitamins C and E to hydrate and nourish skin, all with a very fresh and pleasant scent too! Shop the set here.
The old adage is so very true, beauty comes from the inside out, so it only makes perfect sense to support this theory by ingesting the best. We love the effervescent-ness of these portable tablets, each bringing 3g of premium hydrolyzed marine collagen to any water anytime you like. See more on Organika's line here.
Technically not skincare, but scalp care is hair care, and at a time when haircuts are a precious commodity, it's no wonder we're turning more and more to at-home helpers. Toppik's line of lightly scented products go beyond mere containment and instead build up your hair fibers and create the appearance of a fuller and thicker head of hair. 9 shades make colour matching a cinch.
The original, now dressed up for festive gift-giving. We love the restorative powers of softlips, which always leave our lips fully restored and ready for puckering. Where some lip balms require constant application to feel hydrated, softlips is richly formulated to be long-lasting, and with holly-jolly flavours like peppermint to add a layer of holiday magic. At your local drug mart on through their site here.
One of our favourite masks. Lush Cup O'Coffee is good for dry, dull skin. This invigorating, exfoliating and cleansing weekly mask to will restore a healthy glow and leave you feeling fresh.
This beauty brand offers makeup, perfume, and skincare.  This year, Elizabeth Arden has launched the Party Ready Holiday Collection Blockbuster, the limited edition holiday blockbuster is exclusively available at  Shoppers Drug Mart (found here).  It's priced at $88 with any $58 or more purchase of Elizabeth Arden product. The total value of the blockbuster $405. It's a perfect mix of Elizabeth Arden products.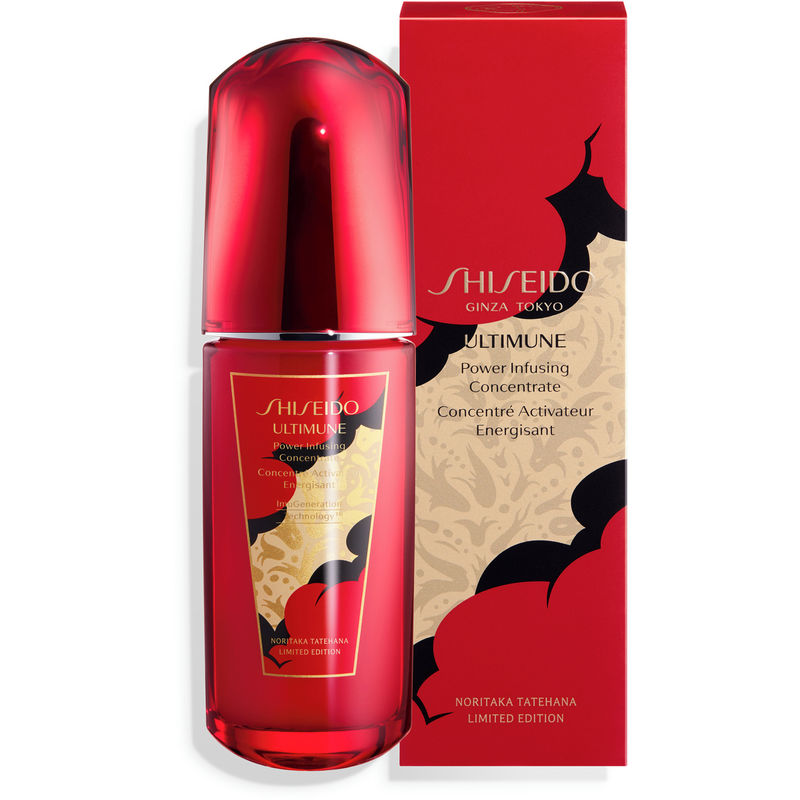 This iconic Japanese beauty brand has been around for over 145 years, sharing beauty since 1872, and has amassed a large international following. At Shiseido beauty is not an image but a feeling. Shiseido's best-selling Ultimune Power Infusing Concentrate, winner of 179 beauty awards worldwide, strengthens inner skin defenses and helps prevent damage. Boosts smoothness, radiance, and resilience for healthy-looking skin. This limited holiday edition bottle is available across Canada and retailers (here and here).
This clean beauty brand draws on its history of science and sustainability to create products that are incredibly effective and safe without harming the environment or animals. There are many great gifting options available (found here). We were most impressed with their Squalane line. Their squalane comes from 100% plant-based, renewable sugarcane, then bio-fermented to create squalane. Squalane is suitable for all skin types.