Canadian Hair Care Company, Voir, is already an industry leader in quality hair products. Now, they have added a beautiful line of sun protection products for your hair, releasing four new products in their "A Walk In The Sun" line. If you are not protecting your hair from sun damage already, you need to fix that. You wouldn't go to the beach all day without sunscreen but how many of us, think about protecting our hair from a day of intense UV exposure?
Show Your Hair Some Love
You may already be familiar with their award winning A Walk In The Sun Luxury Hair Oil. This popular product manages to lock in moisture and shine without leaving my hair greasy. It makes a great overnight, leave in, pre-shampoo treatment when your hair is really feeling crispy and sad too.
Bottom line, this line is everything we love: Canadian, it's vegan, cruelty free and it will help keep your hair from getting fried this summer. At last, the Luxury Hair Oil now has four new siblings to help us show our summer strands some serious love. Let's say hello to these four new products that round out the line.
SHIELD + PROTECT + PREVENT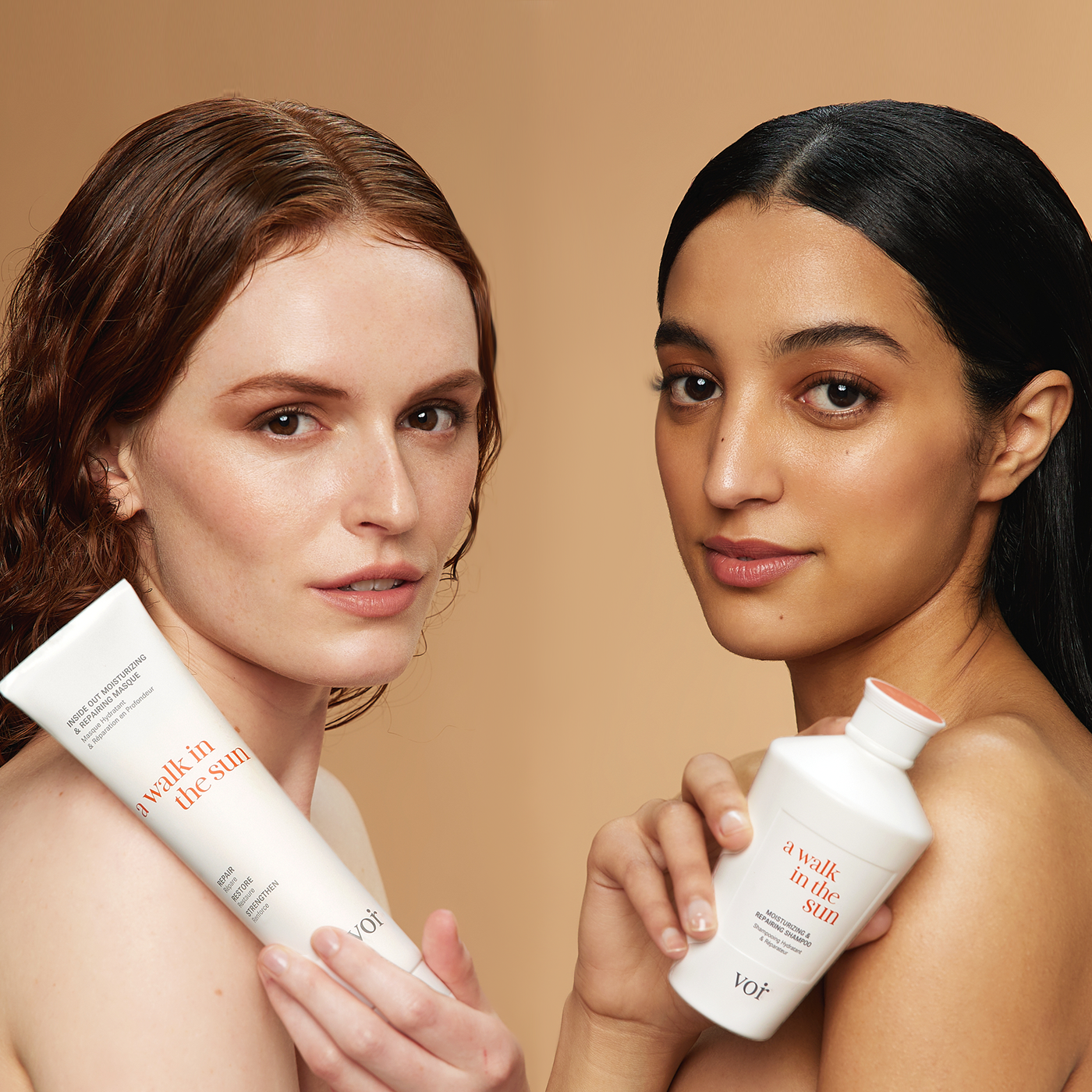 Starting with a moisturizing shampoo and conditioner, there is also a fabulous hair masque that you can use once or twice a week for added restoration and help to strengthen your hair against future damage.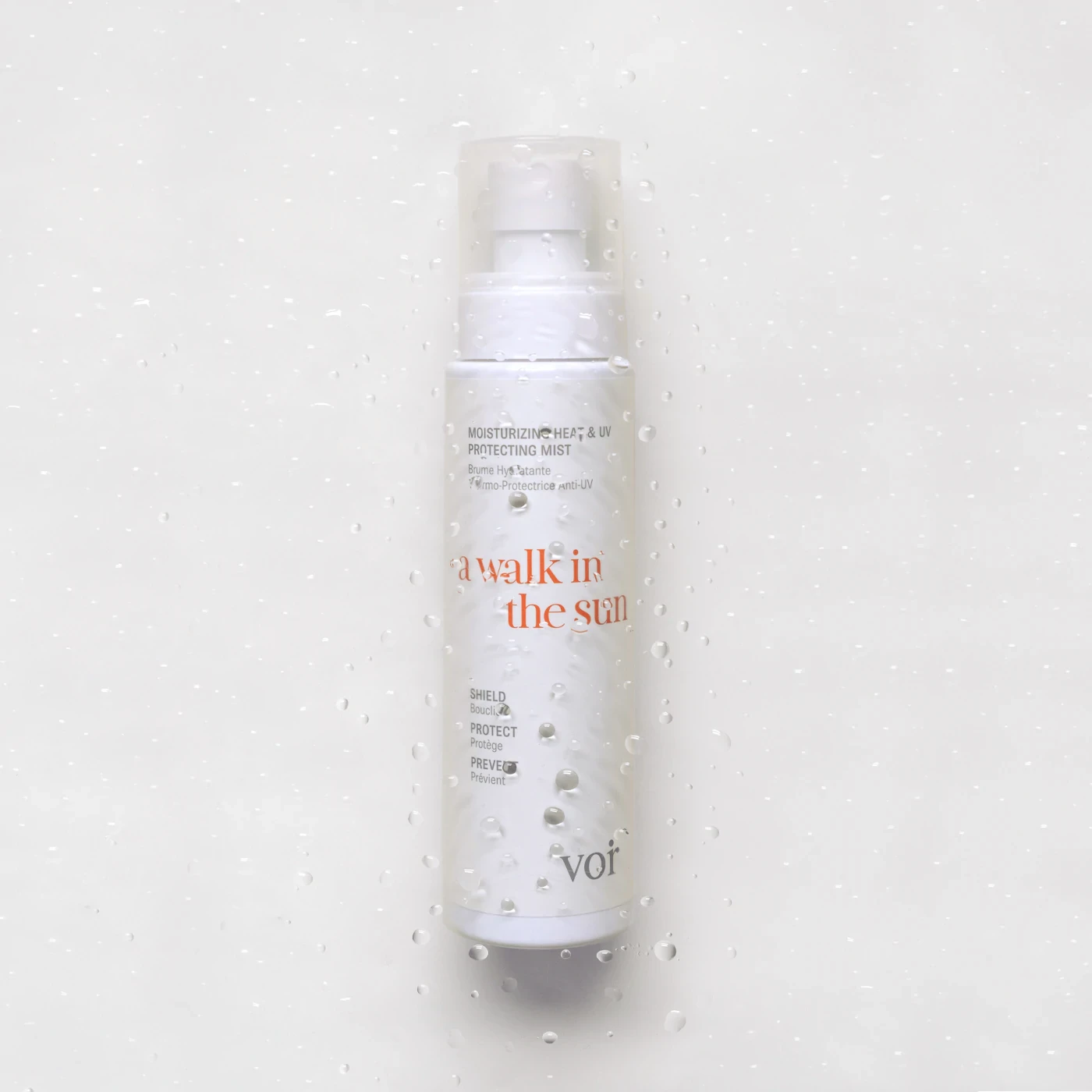 My absolute MUST product is their Moisturizing Heat & UV Protecting Mist . In the winter, you can use it before blowdrying/styling as a heat protectant, so it's not seasonal. More importantly, it offers UV protection from the sun's damaging rays. I spray it on every day before I am going outside because I need to protect my silver locks from sun damage now more than ever. *Best used before using A Walk in the Sun Luxury Hair Oil if used as a heat protectant. It adds moisture while it also Shields + smooths hair cuticles to prevent future damage and breakage.
Potent + Natural Ingredients:
Formulated with a VOIR-exclusive 5 marine seaweeds complex and protecting & shielding natural ingredients. Free of silicone, paraben, phthalates, artificial colours, mineral oils, sulfates, tea and gluten.
Signature Scent:
notes of Mandarin, Ylang Ylang, Blackberries, Vanilla, Sweet Musk and Amber
Voir is available online at Voir Haircare as well as other major retailers