Alanis Morissette, the pop-grunge, alternative rock, singer and songwriter defined a whole generation in the mid 90s when her album Jagged Little Pill topped the music scene. Her undeniably unique voice and thoughtful lyrics were more than just about listening. Her music made you feel something. Songs including You Oughta Know, Hand in My Pocket, Ironic, and You Learn were on repeat. Even if you weren't a die-hard fan, her songs were easily recognized. Now, 28 years after its release, Jagged Little Pill continues to be one of the Top 20 Best-Selling Albums of All Time. Her powerful songs also inspired a jukebox musical bearing the same name. It's now playing at the Princess of Wales Theatre in Toronto until November 26, 2023.
Jagged Little Pill The Musical is a powerful production. Academy-award winning writer Diablo Cody (Juno, Tully) penned an original story about the "perfectly imperfect American family" with Morissette's music in mind. For those of us who were young adults when we were introduced to Morissette's music in the 90s, this production offers a fresh lens. But it's not a trip down memory lane. The layered storyline will feel relatable. This is a modern storyline for today's complex families.
One of the very few Canadians in this touring North American production of Jagged Little Pill is Jade McLeod (they/them). How did they get here? They grew up in Pickering, Ontario, where a music teacher brought them into band. Having a taste of performance arts led them to O'Neill Performing Arts high school in Oshawa. McLeod continued exploring the creative path. This lead to being accepted to St. Clair College Centre for the Arts' music theatre program. and they graduated in 2017.
McLeod began hitting the auditions. When they heard about Jagged Little Pill, they knew this was a production they really wanted to do. "When the tour came out I freaked out and thought I must do this! And now I am doing it!" said McLeod.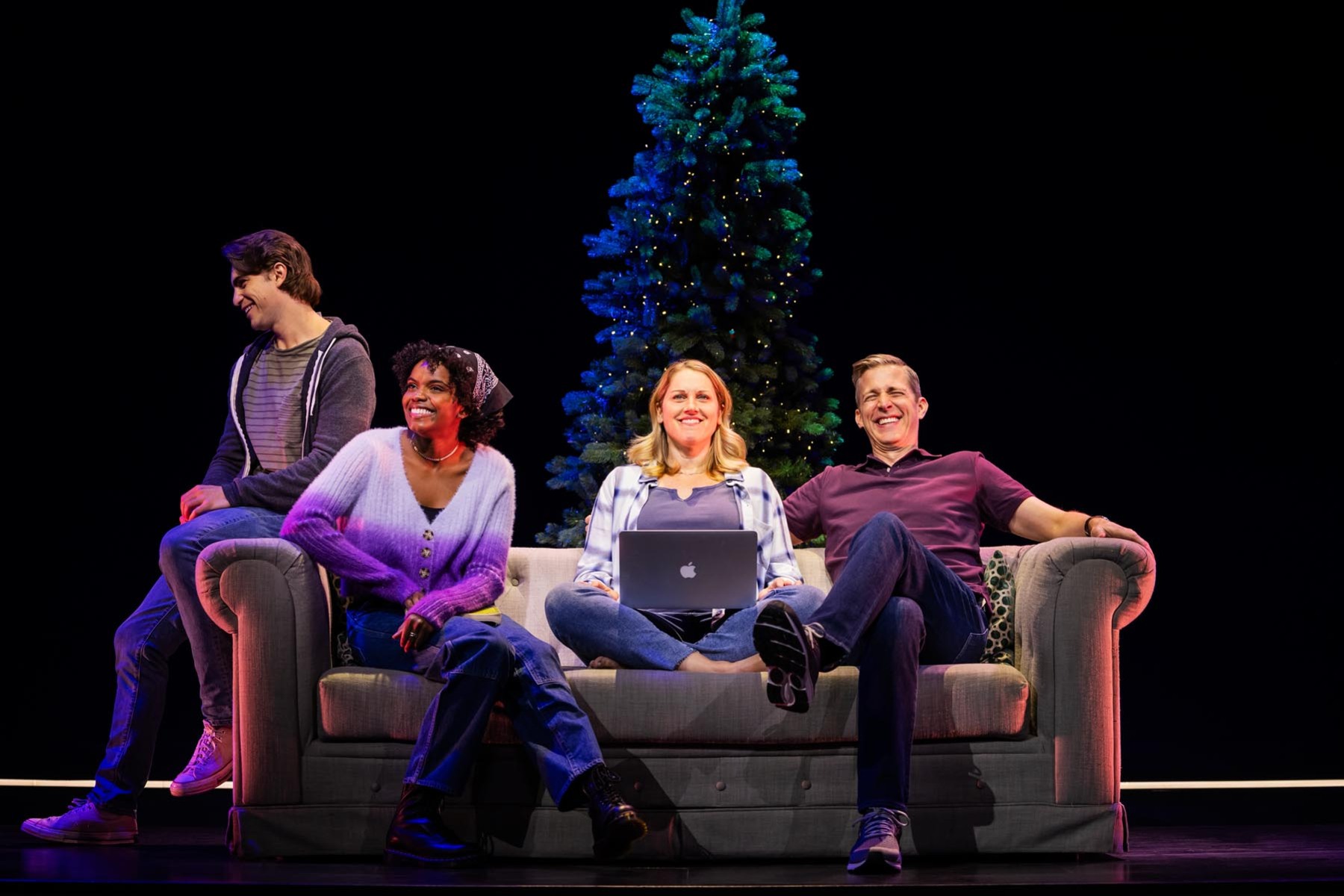 What is Jagged Little Pill musical about?
The musical centres around the Healys, a seemingly perfect (Caucasian) family in Connecticut and their adopted African-American daughter, Frankie. Their lives begin to unravel when they come face-to-face with issues including gender identity, substance abuse, and sexual assault.
McLeod's character Jo is Frankie's non-binary best friend…with benefits. What they love about Jo as a character is that they are so individual. "They are so sure of themselves in high school which is wild. I certainly was not that way!" said McLeod. "It inspires me to step into this person who isn't afraid to just be themselves in a world that's telling them not to be. And you know, I feel like over the course of doing this show, that resonated with me more and more."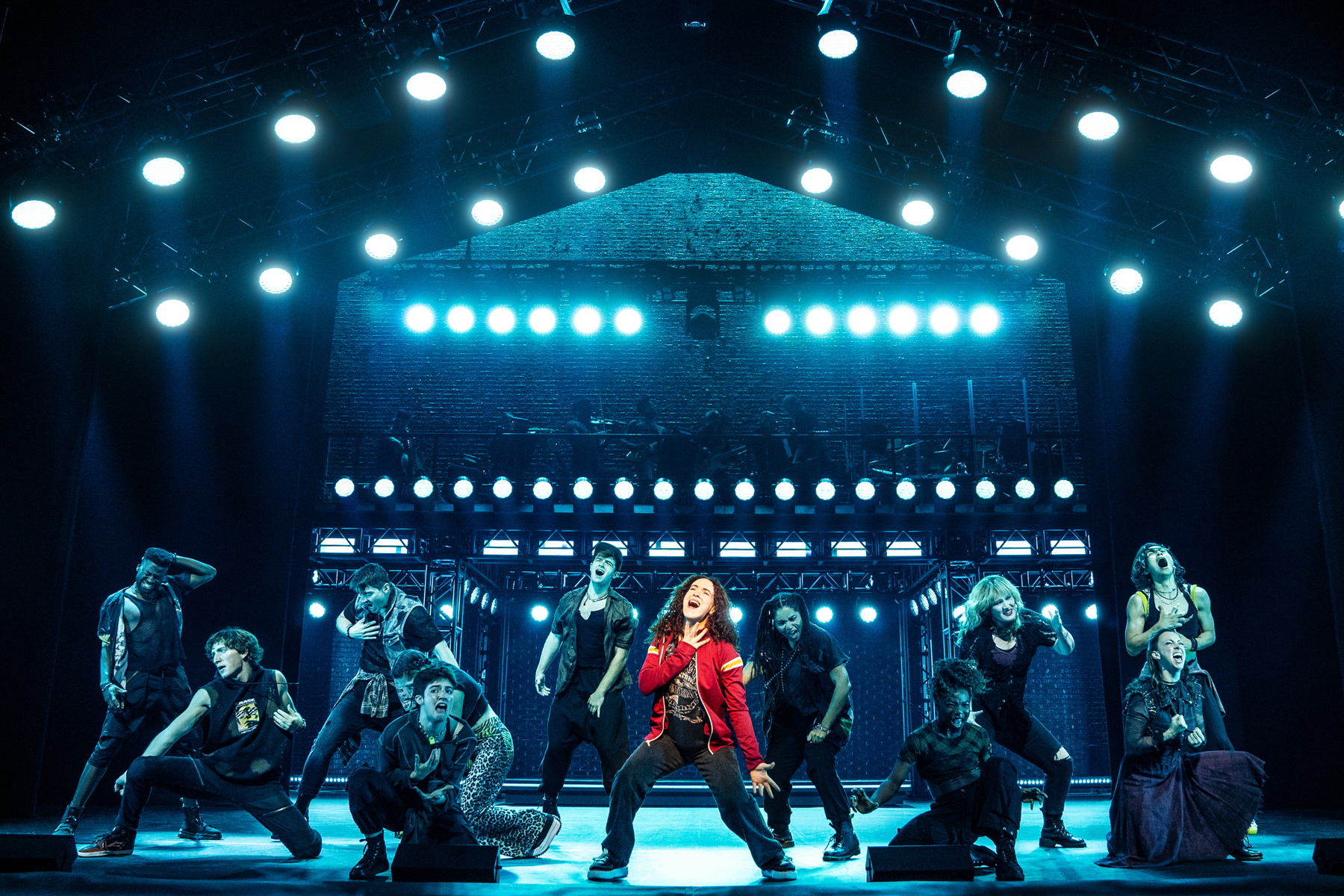 McLeod had some say in how they wanted to bring Jo to life on stage. They mentioned there were some tweaks that were made to the script along the way from Broadway to the touring production.
They did mentioned the one thing they were really adamant about was to see Jo's gender journey one year later. "It was great because the whole creative team was on board so we see all these characters having gone through this tumultuous year. For me, I wanted the audience to see You Oughta Know in that moment and how it affected Jo. Also, how they stepped into themselves in a more gender expressive way," said McLeod. "Also, not to spoil it but the costuming choice at the end was something I was glad happened. It was a great discussion. I do think it just gives a clearer picture of where Jo is."
And McLeod brings all the light and depth into their character. "I do my best to deliver with ease because that's who they are. They don't try to be funny, they just walk into a room and just go. It's fun to just get to do that."
One of the overall themes is identity from the perspective of gender as well as discovering who we truly are. From the high achieving son to the competitive mom who is perceived to have the perfect life to Frankie who has lived the life she's known but is about to embark on a journey to learn more about her ancestry. An emotional reminder to be who you are and not trying to fit into what you believe society wants them to be.
For McLeod, they related to Jo the most. But, they also mentioned the characters of MJ (mom) and Frankie were really interesting. "They are such polar opposites. MJ is hiding from herself in a really big way. Frankie is this firecracker of herself. She will advocate for every other person to allow them to be themselves. She's in high school. She's making mistakes and screwing up along the way but she's so powerful. I think for audiences across North America to see a young black woman in that position and being herself, being so powerful having such a huge affect with people around her in positive ways that is the story I'm really proud of to tell everyday." 
When McLeod gets on that stage, they do so with ease. But hold onto your seats when McLeod brings everything to You Oughta Know. Their energy is next level. How do they prep and psych themselves up every night this production is on stage?
"I stand behind these big video screens for a very long time before "You Outta Know" and I always prepare my voice and do a little stretch to help get my body ready. From a mental game standpoint that's really what it's about. That number has been terrifying from the beginning of the show. It's a lot of pressure and I feel it. I want to deliver it well and do a good job," said McLeod.
"But we all know we are our own worst critics. Going into it I always talk to myself and think already 'Jade don't screw it up!' and "Let's have a good time!" said McLeod. Lately it's shifted to a place of hyping myself up and saying to myself "This is going to be so much fun. Go have fun. You'll do great." It's like talking to a child "Go out there and have a good time. I'm proud of you. You got this!"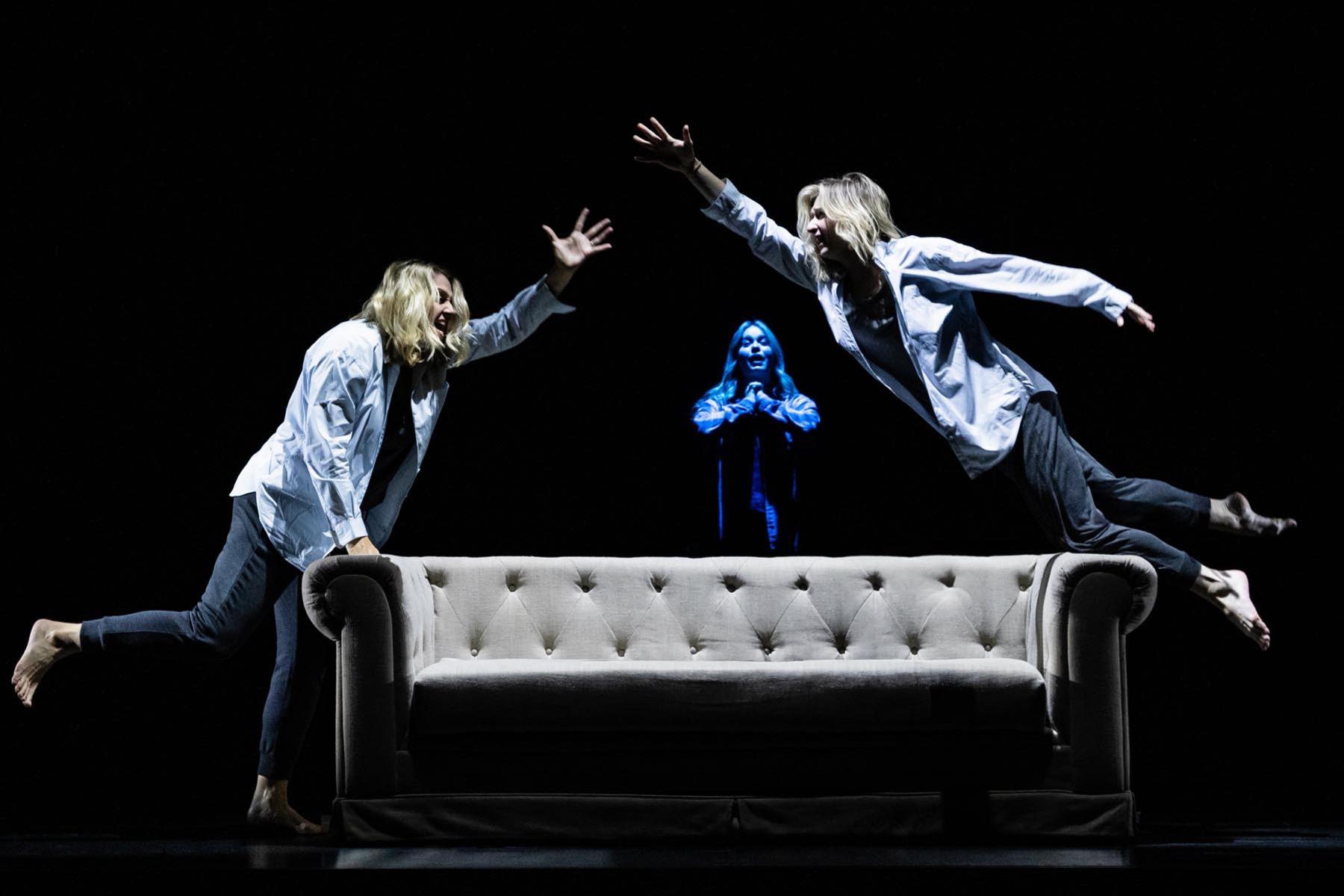 The choreography is also breathtaking and so emotional. The incredible Sidi Larbi Cherkaoui (who's also collaborated with Beyoncé) worked on the stunning dance numbers. Many stand-outs but there's one scene that required performers to move forward and backward in real time, as was MJs inner-struggle couch piece.
"Our choreographer Larbi is a genius but we all know that. I think what is cool about this show compared to many other shows is that it's very pedestrian in the way we move," said McLeod. "Some of our ensemble are wicked dancers."
Shelby, who is currently playing MJ's avatar, is a former Rockette. "She's such a technical, brilliant and precise dancer and also has this capacity to turn herself inside out with this choreography and with so much freedom," said McLeod. "For our dancers and cast it's been a combination of improv and quick movements with the bodies but not that couch scene. That's very specific and it has to be in order for it to be safe. I think there's a really cool freedom in that where we get to bring ourselves to the show as we are on a day to day basis."
They also tell us some of the dance solos can change based on the day and how they are feeling. "Nothing drastic of course but it comes from within every single time. It has to in order for it to feel genuine."
In the case of Smiling, they tell us it stretched the cast in so many ways. "To ask a dancer to jump rope backwards across the stage is like WHAT? Pardon me? It's so cool! But it's not as simple like doing something backwards. It's doing it in reverse. It's fun to watch how it all happens."
McLeod and the cast met Morissette and we were curious if she had any advice going into this production.
"She's so sweet and so supportive of us and the show. She's so grounded and of-the-earth kind of person," said McLeod. "But what she said to me stuck with me. She told me that from the minute I open my mouth on stage, especially for You Oughta Know, the audience is in the palm of my hand. Everything that song was and everything that it is, it's her baby. And she said to just trust that they are with you and that you don't have to win them over. It gave me the freedom to not worry so much and encouraged me to find the confidence and ease."
Jagged Little Pill is now on stage at the Princess of Wales Theatre until November 26, 2023. For more information and tickets visit the site here at Mirvish.com
Thoughts on the production: We admit that this one took us by surprise. One of us was a huge fan and the other just recognized the songs. Both of us thought this was an incredible production. There are definitely relatable characters and moments. No doubt, Jade McLeod's performance of You Oughta Know was one of the most unforgettable songs as they embraced it wholeheartedly. As the production notes says, this is one you feel. You definitely do!
Big thanks to Jade for taking the time to chat!
*all images provided by Jagged Little Pill/ Mirvish Productions