How can it be May so soon? On the other hand, shouldn't it also be July already? However you are feeling about May, we have a slew of great tv to keep you occupied. What we're watching and what's coming out soon! Don't forget to get caught up with our April recommendations if you need even more.
Carole's Picks: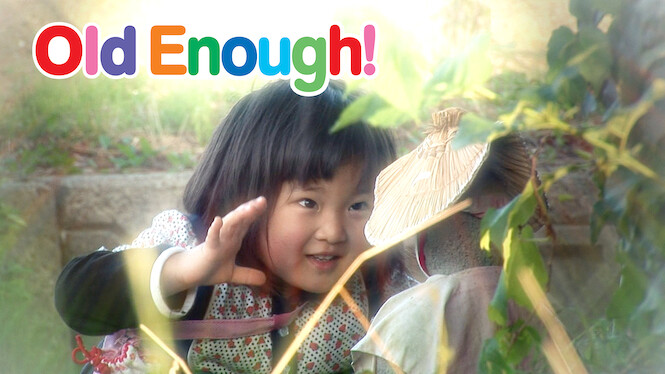 This charming show has been running in Japan for 25 years. Although it takes things to the extreme, its a fascinating peek inside a very different cultural approach to childhood. By the time Japanese children are in grade one, they get themselves to and from school, they run errands and shop. Japanese children are given a much higher degree of responsibility and independence than Western kids. Hidden camera crews and adult plants shadow children, as young as two, running errands alone for their first time.
It's like a world of magical little Montessori children and utterly charming. We all cheer as we watch them build confidence and then beam with pride when the task is completed. Will this little sprite panic when his fish bucket breaks, flinging fish left and right? Will he protect his fish from that predatory cat leering at his precious cargo? it's a refreshing antidote to the North American helicopter parenting trend and I am here for it.
If you still haven't had your fill of true story grifter adaptations (love the term scam-trepreneur), put We Crashed on the list. This is the bizarre story of how WeWork went from a rock star tech wunderkind to the creator/CEO's crash and burn, voting to remove himself from his company.
Follow along as Adam Neumann (Jared Leto with another crazy accent) opens his first communal WeWork space in NYC in 2010 (by 2019 they were valued somewhere between $47 and $100 billion). Tech bro shenanigans ensue, wife Rebekah is hiring and firing based on people's vibe and, as expected, things eventually go south. We have mice infestations, sexual harassment allegations, inevitable over expansion, new age mumbo jumbo, god complexes and of course, the complicated relationship at the centre of it all, the Neuman marriage.
Basically, it's the next on a list of shows that leave you feeling pretty smug about your own life. These shows are like the homemade chicken soup for the ego of streaming.
If you haven't started this show, fix that. I can only attest to the first three seasons but they were wondrous. Eve (Sandra Oh) and Villanelle (Jodie Comer) are magical together. Do they love each other? Do they hate each other? For sure, there is deep, mutual respect but we constantly wonder when Villanelle is going to just go ahead and kill Eve.
Eve's bored M15 security officer finally finds herself out in the field, trying to capture Villanelle, a very fashion-forward, chaotic, unpredictable hitwoman who takes an unsettling degree of delight in her job. I am just starting the last season and all I know is that fans are furious with the ending. Not since Dexter (I still curse the creators of Dexter for shitting on their fans after 8 years of loyalty with that absolutely ridiculous finale) but I don't care. The first three seasons are worth the risk.
I love this show and wanted to binge it in a couple of sittings but it's releasing one episode a week so I waited and watched the first four in one sitting. I will not watch an episode a week but it will make a fabulous binger. It's funny, it's fast-moving, it has great characters, fabulous actors and a farting, grumpy Gary Oldman who is my favourite Gary Oldman.
Oldman plays Lamb, a notorious M15 agent past his prime who heads a dept of has been agents. Together, this misfit team somehow works together to save the country from itself.
Just watch it, it's great.
Sonya's Picks:
Why am I still hanging onto this series? Mostly to see the dreamy homes of Los Angeles (I miss LA). A not-so-guilty pleasure but embarrassingly I do keep up with their social media accounts (they actually do respond to comments sometimes!). Christine continues to be the centre of ALL the drama. Chrishell and Jason's dating becomes public, although I don't buy it – seems a little too made for TV drama but you let me know what you think. Mary gets a promotion. Emma gets a little flirty with a client as she pushes her empanadas (literally). A new girl is in town and she's about to rock the agency. But her accent is a bit Anna Delvey. But seriously, I'm here to see the houses.
Wowza! I'm all into this series as it is set to release Season 2. But a recap…in Season 1 we learn that 8 teenage girls are sent off on a retreat in Hawaii. Unfortunately, their plane crashes and they find themselves stranded on a deserted island. Lord of the Flies vibes? Yes, you could say that. It's about survival but with modern-day characters. The cast of girls includes the focused athlete, the influencer, and the devoted Christian amongst them. The twist? It's actually a social science experiment to prove that women can survive and thrive without the help of men (but let's be clear, it's without their "help" not about being without them). It's also about discovering who they truly are without the pressures of society as they once knew it. In Season 2, we learn that there is a parallel experience happening with 8 guys also stranded on an island.
The Kids in the Hall (Prime Video):
The kings of sketch comedy are back! David Foley, Mark McKinney, Scott Thompson, Bruce McCulloch, and Kevin McDonald are returning to our living rooms and cottages…or wherever we can stream them. Always known for pushing the boundaries we can't wait to see these comedic geniuses together again. Hard to believe 27 years have flown by since they finished their series on CBC. There will be eight shows coming to Prime Video beginning May 13.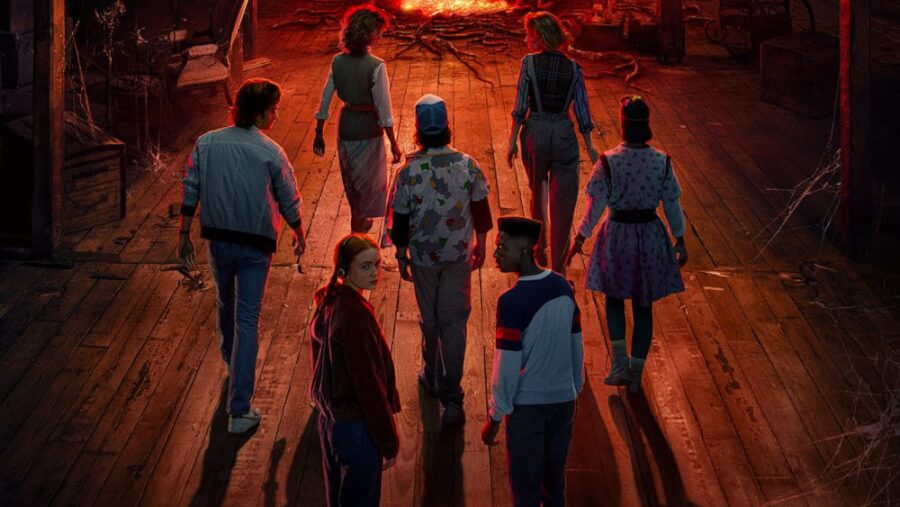 I can remember interviewing Finn Wolfhard, who plays the character Mike Wheeler, when Stranger Things was first launching and how excited he was. As a child actor, he continues to grow as one of the main characters in the wildly popular sci-fi series. I love everything about this series. The retro-vibe that launched it all and oooh the chills that come with this upside-down world.
So, here we are at season 4 where it's been six months after terror and destruction were brought to Hawkins. What's different now is the group of friends are separated for the first time. As teens, they are navigating the complexities of high school years and if that isn't challenging enough, a new and supernatural threat surfaces. It's time. I'll see you on the other side. Streaming begins May 27.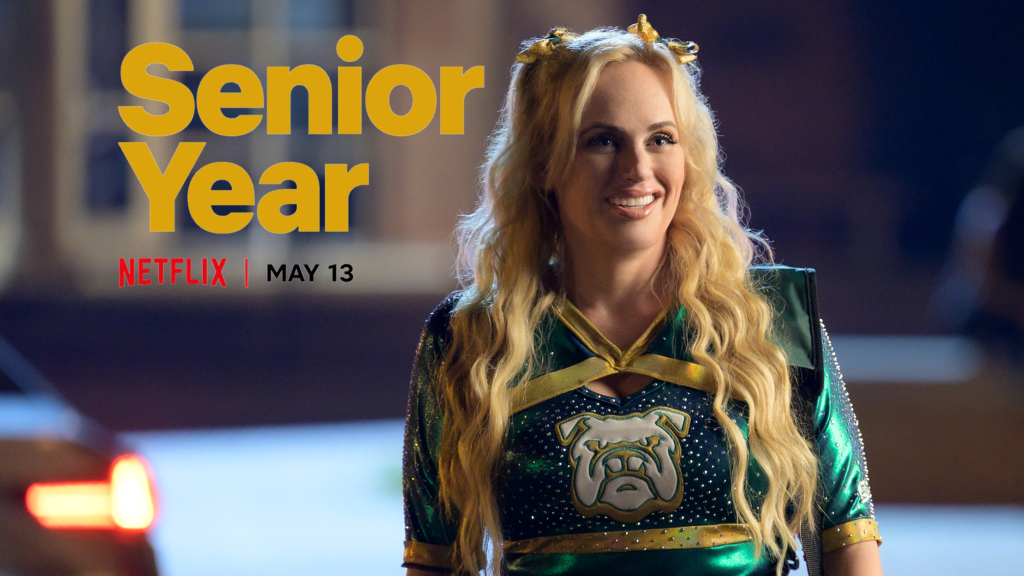 As a big fan of Rebel Wilson, I'm always interested in the projects she takes on. In Senior Year, she plays a cheerleader who has just woken up from a 20-year coma (results from falling off a cheer squad pyramid as a teen). Now as a 37-year-old woman, she's ready to return to high school to regain her status and attempt to claim the prom queen crown that she missed out on. Streaming begins May 13.
Libby's Picks:
Death is not final. Energy never dies. Engage in the afterlife through this adorable young medium as he channels his clairvoyance to help those mourning a loss recover. Tyler also assists law enforcement trying to solve cold cases, all while breezily discussing his boyfriend, dog and mom, who provide a backdrop to real-life in this emotional series.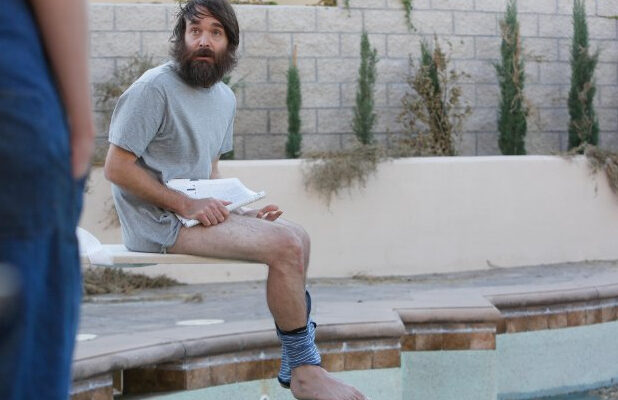 Will Forte may be the funniest guy on the planet, and in this comedy series, he literally is. With four seasons to explore, follow along as Phil Miller (the first) ambles around America, pooping in swimming pools, stealing art and taking over the White House. Part COVID comedy relief, part travel guide, there are comedy gems in this sorta-family friendly show. On Disney +.