Happy April and the start of Ontario's 6th Covid wave! What better time to hunker down and binge up on all thats good on tv right now. The weather is still unpredictable so we've got you covered for those windy, rainy April days. Oh, and don't forget to check last month's list too.
CAROLE'S PICKS: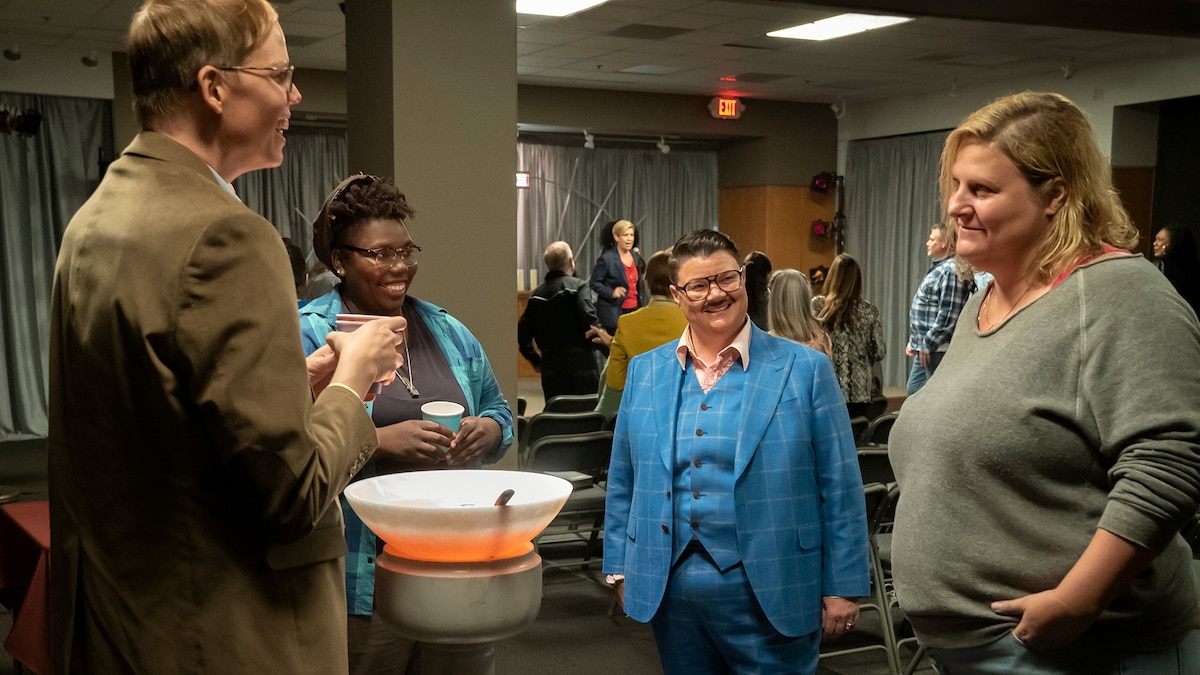 Comedian/singer Bridget Everett pulls directly from her own life for this show about love, loss, struggling to belong and find your people. Sam (Bridget Everett) returns home to rural Kansas to take care of her dying sister who was the only person who seemed to "get" her. The show starts after her sister's death and we get to watch her journey to discover who she is. Where does she fit in? We cheer as she starts allowing herself to bond with a band of misfits. They might not fit in but they don't let that stop them from living their best lives.
The show is funny, heartbreaking for one minute and then you find yourself laughing before your tears have dried. It's whacky, nuanced, funny, heartwarming with some great singing along the way.
American Mystery writer, Harlan Coben is like the Shonda Rhimes of Netflix. Thanks to a five year Neflix deal, he is pumping out decent thriller/dramas that are full of murder, intrigue and secrets. It's a land where nobody is who they say they are and everyone is hiding something. Often over the top and teetering on the edge of the ridiculous but keeps you wanting more, despite yourself.
Leaping from cliffhanger to cliffhanger, Coben's shows all seem to be engineered for binging. Who IS Megan/Cassie (the always wonderful Cush Jumbo)? Her life seems perfect with a beautiful home, loving family and then BAM. Things are not as they seem. Is it great tv? No. Is it a great way to spend a rainy Saturday? Absolutely.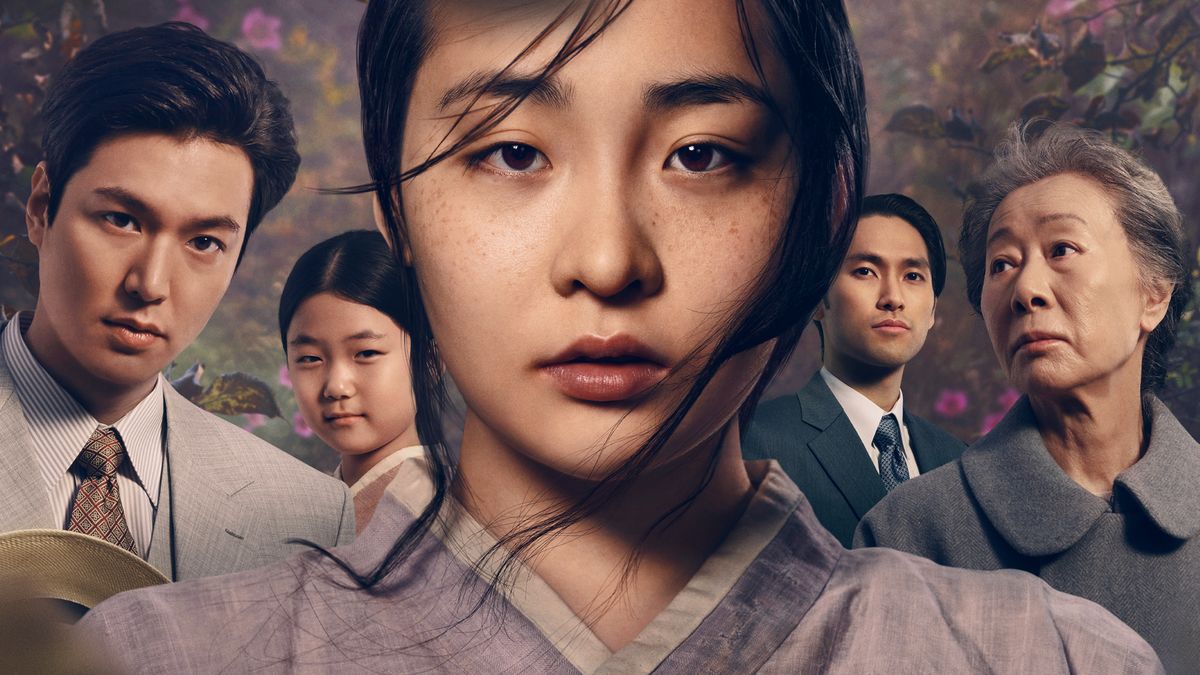 Featuring MInari Oscar winner, Youn Yuh-Jung , the story spans the family's fight to realize their dreams across Korea, Japan and America. It's rich with history, it's beautifully shot. It's a touching tribute to untold stories of the colonization of Korea in the 20th century and the women who worked to hold their families together.
Sonya's Picks:
This season is full of scandal. The eldest Bridgerton, Lord Anthony feels the responsibility of choosing a respectable and perfect wife to take to his side. What he learns throughout this season is that marriage should be more than just duty. While Queen Charlotte announces her "Diamond" in Ms. Edwina Sharma, it's obvious that she is the ultimate choice for any gentleman of importance.
Anthony faces internal struggles between what he feels is appropriate with what is in his heart. What will win? Or rather who? Much is at stake if you follow your passion as we also see in his sister Eloise who, in her own rite, is learning more about who she is. It's a season of deep secrets that are at the cusp of being revealed.
Speaking of Queen Charlotte, Netflix and Shondaland just announced the cast of the limited series based on the origins of the historical figure Queen Charlotte. While the project is untitled, the series centers on the rise and love life of a young Queen Charlotte, it will also focus on Violet Bridgerton and Lady Danbury. Stay tuned!
The cameras once again take racing fans behind the scenes in this documentary series following the famous racing teams as they take to the tracks around the world. This new season not only gives us insight as to what happened in 2021 on the racing circuit but all the while dealing with the pandemic.
Egos, successes, disappointments, and all the drama unfolds through the year of vying for top spots at the podium. Here we also learn that number one is coveted but also team players are just as important. Important decisions are made in this multi-million dollar sport.
White Hot: The Rise & Fall of Abercrombie & Fitch (Netflix): This documentary will begin streaming on April 19 and it's already on my list. I remember my first visit to an Abercrombie shop. It was in Boston in the late 90s. Everyone was ridiculously and naturally beautiful. Cheery, bright eyed, and wholesome. Mostly blond – California stereotypes. It was where the cool (rich) kids shopped. Effortless college look. Buff shirtless boys and crop top girls often standing at the entrance giving everyone a laid-back "hey".
Before one would even step into the store, the store's signature scent would leading you in and when you left, it travelled with you whether you liked it or not. Then, inside the stores pulsating music took over as though you've walked into some inclusive club. They sold an image and a lifestyle. They cashed in BIG. But over time, revelations of exclusionary marketing and discriminatory hiring practices began to engulf the brand in scandal. Featuring interviews with dozens of former employees, executives, and models, this documentary unravels the complex history of the iconic brand that influenced an entire generation.
Libby's List:
Are you missing out on the nasty and toxic drama of your respective friend group? With no daring parties or dazzling weddings to draw us out of (in my case Covid) hibernation, I've been relying on the steady bitchiness of this crew. From Jiggy's wholesome pyjama ensembles to Brandi's straight-up dgaf attitude, RHOBH circumvents the need for my own social prowess and instead employs the backhandedness of high school and mean girl antics all into one flavourful hour.
So long Captain Lee. We said Bon Voyage to the crew and set sail for OZ in this new season out now on HayU. The nautical adventures offer equal parts wanderlust replacement and eye candy energy with a revolving door of charter primaries to judge and berate. Passport not required.
If you're not embracing everything Katherine Ryan then you're living life horribly wrong. This Canadian export, now living in the UK is the queen of dishing it out like it is. From making fun of celebrated astronaut Chris Hadfield (paedophile moustache) or outlining her own parenting adventures, Katherine doesn't pull any punches. Her show The Duchess on Netflix is a distorted version of her own journey to the stage, and mandatory for any fan.