Stocking Stuffers can be simple, or sensational. The tradition of stocking stuffers is a sweet ritual that usually included small trinkets and fruits, nuts or other useful items. Nowadays, stocking stuffers are a fun way to unwrap the holidays, adding festive flair to any Christmas morning.
OUR FAVOURITE STOCKING STUFFERS FOR EVERYONE ON YOUR LIST
His and hers socks? We say hell yes! Socks are anything but basic these days, with fancy flourishes and prints that impress, but we're more smitten with technical socks that do more than just cover our toes. Smartwool's collection of wooly hiking socks are a definite yes for my stocking. Toasty warm feet mean you can ski and play all day, or just not complain at the hockey rink when your kid's game goes into OT. These socks offer blister free frictionless fun and last for years, an investment in sport. Available online or at Sporting Life.
Unisex Supporo Sports Compression Socks are high-tech wonders that deliver on their promise. Compression socks are wonderful for athletes, frequent fliers, pregnant women and diabetics, helping to regulate and move blood throughout the body. Available in varying compression strengths, Supporo's line of socks offers function and form in one sweet package.
OUR FAVOURITE BEAUTY STOCKING STUFFERS
Keeping your 'do tamed during the extra innings that the holidays bring requires an arsenal of goodies. We count amika's perk up plus as our loyal defender against tired and greasy locks. Refresh, restore and redo your look, on the fly with this wonderful dry shampoo. Stow a few in their stocking, available in three sizes, from jumbo to teeny travel. 
Some things you come to rely on getting your annual stocking. One hot ticket item? Deodorant. Hey Humans naturally derived deodorant is a slick new stick that keeps you fresh, while also bucking the whole bad-for-you rap that other deodorants are known for. The scent is fresh and the packaging is super eco-friendly. Win. 
If your main man has some face fuzz then Groom Beard Conditioner is calling. Men often overlook caring for their facial hair, but adding some hydration to their routine will restore dry and brittle hair to something you might actually want to touch. 
FITNESS FUN TO FIT IN THEIR STOCKINGS
From staving off that holiday hangover to restoring water after your long run, we've grown to rely on Hydralyte electrolyte maintenance powder as our magical cure-all. Available in sachets or cute little tubs (above), Hydralyte makes a welcome debut in pretty much anyone's stocking.
Dedicated fitness junkies will appreciate an Orangetheory Class Package. Train with the cream of the crop either in-studio or at home through the amazingly powerful Orangetheory Fitness app. Growing up, I always ended up getting an orange in my stocking, this would be a drastic improvement from just fruit. 10, 20 or 30 class passes are on the menu or get a membership to inspire for many more months.
Lust and Thrust Gummies from Ace Valley are a great stocking stuffer for your significant or not so significant other! They will help put some pep in their step and some glow with their flow.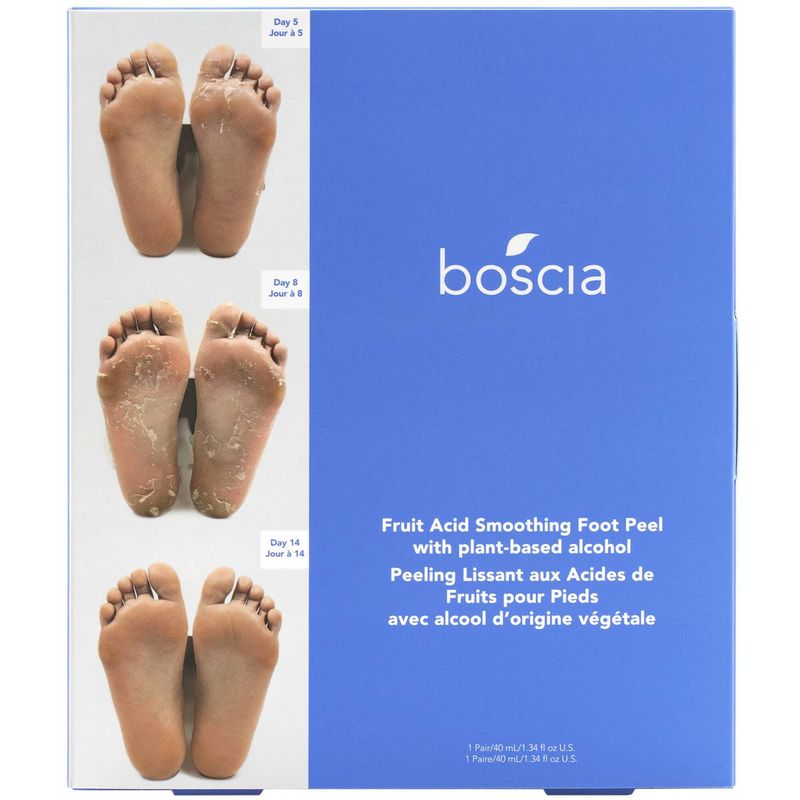 BOOKS FOR EVERYONE
Easy to find, easy to wrap, easy to give; books are fabulous stocking stuffers.
A Bartender's Guide to the World by Lauren Mote lets the cocktail enthusiasts in your life travel the world from their bar stools. The book is organized by the hero ingredient, and it's chock full of fun stories and the drinks that go with them. The Unofficial Hogwarts Cocktail Book (by the improbably named Bertha Barmann) lets the Harry Potter fan in your life extend the magical universe to the home bar. With drinks inspired by the characters, setting and subjects taught at Hogwarts, this book is sure to bring a smile to the face of the grown-up fan.
For the foodie, the new Mandy's cookbook will be a wonderful addition to the kitchen library, and if the foodie in your life likes to curl up with a good book, why not try a cookbook meant to be read from cover to cover? There is no better choice than Ella Risbridger's cookbooks that combine recipes with wonderful introductory pieces of essays and memoir. Midnight Chicken came first, so start there. You may even need to have tissues handy.
If you have a musician in your midst, Bob Dylan's The Philosophy of Modern Song will give them a master class on the art and craft of songwriting. It is brimming with photographs that really help situate the stories he tells in their times, and its scope is broad and deep.
History buffs will enjoy two recent books by Canadians.  10 Days that Shaped Modern Canada by Aaron Hughes is an accessible and fascinating look at milestones in our nation's history.  The Long Road Home by Debra Thompson looks at race and racism in Canada and America through the lens of history and memoir.  A professor of political science at McGill, Thompson uses her own family history as a means to examine race in the two countries she has called home. 
Art lovers will admire your choice of any of Olivia Laing's books. Funny Weather: Art in an Emergency is a good place to start. It collects her columns and periodical writing. Laing has a special knack for making explicit the deep value of art in our lives, and reading her has enriched mine enormously.
Siddhartha Mukherjee's latest blockbuster is The Song of the Cell: An Exploration of Medicine and the New Human. It begins with the discovery of the cell and moves into the present and future of medical innovation. For those with an interest in the environment, novelist Annie Proulx has turned again to non-fiction with Fen, Bog & Swamp in which she examines the role of the destruction of peatland in the climate crisis. She makes the science accessible to the lay person in prose that shimmers.
For younger readers with an interest in science, Isabel Thomas has chemistry and biology covered in gorgeously illustrated books whose interest will extend to many readers. Exploring the Elements: A Guide to the Periodic Table and Full of Life: Exploring Earth's Biodiversity are beautiful books that will appeal to readers of many ages (including this reader in her 50s!).