Our only long weekend requirement: relaxing. No matter where you spend the 72-hour stretch, make the most of it by leaving the bartending to someone else. Our annual ready-to-drink list is dedicated to the fine art of unwinding. We love the simplicity of a six-pack, the crack of a can and the variety of flavours that are trending this summer.
TAKE 'ER EASY- OUR FAVE COCKTAILS COME RIGHT OUT OF A CAN
Vizzy Mimosa, in Pomegranate, Pineapple, Strawberry or Peach (plus of course orange) is a champagne-flavoured seltzer-style mimosa. All four flavours are fruity-filled but lack the signature buzz of a booze-filled mimosa. This lighter version is a nice brunch accompaniment, a fuller-bodied version of the original easy-drinking Vizzy.
Like fuzzy peaches and fuzzy buddies? Check off two boxes with this charitable effort from Benefitting Furry Friends– the BFF Peach Vodka Soda. Like the signature candy from your youth, in liquid form, these cute cans help our buddies in bad times with 5 cents from each can going to animal shelters across Canada. With only 1g of sugar, these super light pops finish dry, so if you're looking for something sweeter, you may want to jazz it up with a fruit float.
The bottled Negronis from Dillon's will get you buzzing. Just pour out straight over lots of ice and go easy. These are delicious, but they pack a wallop like any good Negroni.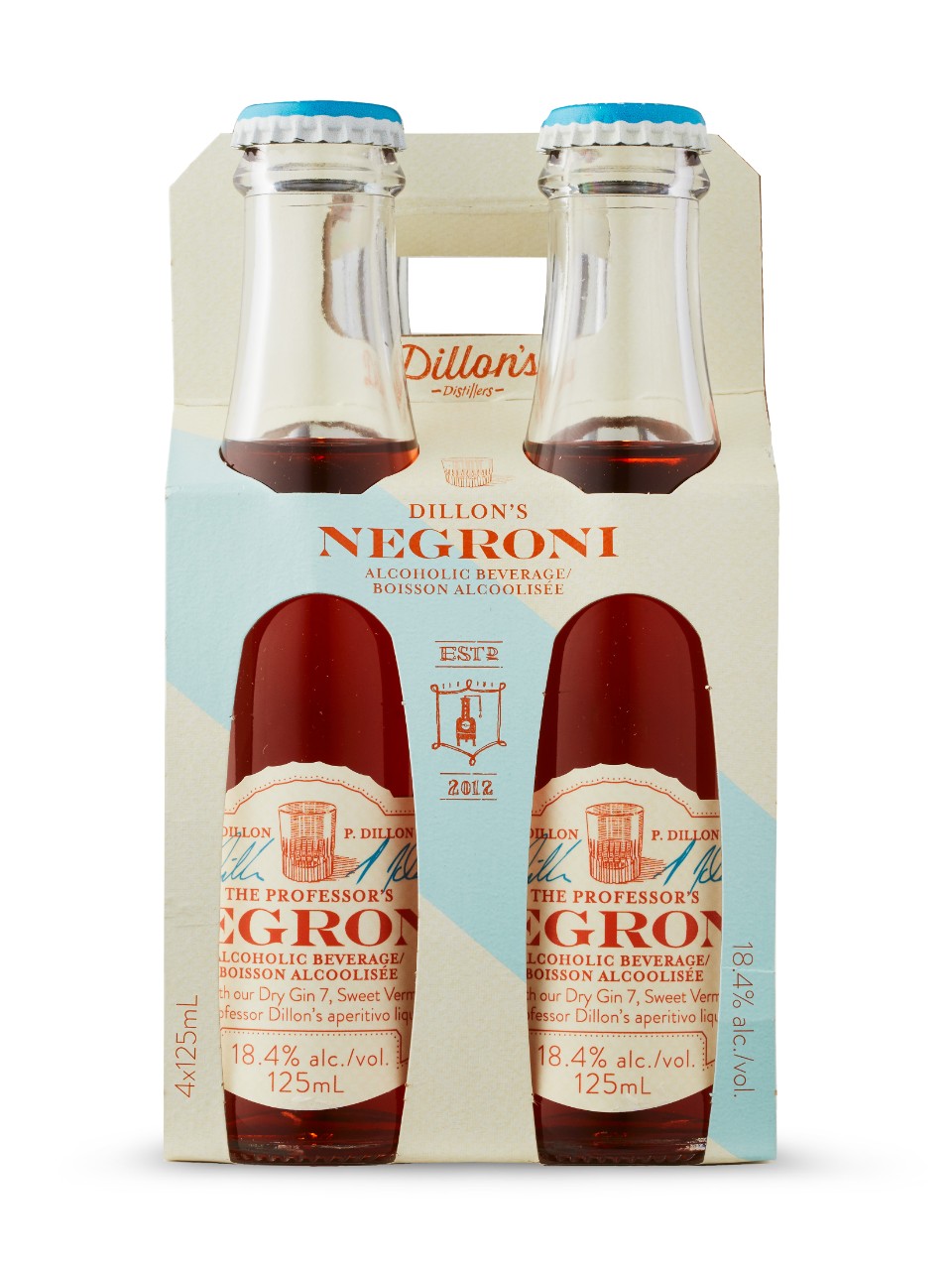 MORE SUMMER FUN FINDS FOR RESPONSIBLE READY-TO-DRINK SIPPING
Before you start squeezing all the limes, give the new Topo Chico Margs a whirl. Now with Prickly Pear, Tropical Pineapple, Strawberry Hibiscus and the Signature Margarita, these ready-to-go vodka-based versions are low in sugar and sweetened with agave syrup.
More margarita inspiration includes the tasty Cutwater Lime Tequila Margarita. Made with tart lime juice, a squeeze of orange and genuine Triple Sec, this carbonated beverage goes down easy, straight from the can. Flexing in at a full 12.5% ABV, this ain't no White Claw!
Crisp and light, with no heavy aftertaste, Bask Green Tea Peach Hard Sparkling Water is actually a wine-based seltzer. Boasting only 80 calories, this slender can seamlessly blends green tea notes with subtle peach sweetness. 0 grams of sugar and 4% ABV makes this one a dockside special.
Social Lite could be renamed to Local Lite. This Toronto company kicked off our seltzer-obsession with the launch of the ultra light beverages in 2013. Their new variety pack includes the much sought-after Blood Orange flavour, an unsweetened vodka fizz with none of the calories and all the fun. The kit also includes Field Strawberry, Peach and Pineapple Mango.
MORE READY-TO-DRINK POPS TO SMASH THIS SUMMER
Simply Spiked offers a juicy lemonade mix containing 5% real juice and 100% real vodka. Okay, only 5% ABV but if you're sick of dry unsweetened selzters, give this fruit-forward can a shake. A handy variety pack includes straightforward lemonade, blueberry and strawberry mixes.
A departure from all the vodka drinks, Brunch boasts bold pineapple notes with a traditional rum base. It's sweet, but you expect that from a Pina Colada in a can. Fortunately, it's still remarkably slender, coming in at 100 calories even. We suggest serving over crushed iced and soaking up the sunshine.
The underage youth in you will embrace the sweeter side of imbibing with the introduction of Coors Seltzer Slushies. Just add ice (do not freeze the can) for a dose of nostalgia. The pack includes Grape, Orange and Cherry flavours, but we're sure a blue raspberry is sure to arrive soon.
We could not leave our gin lovers behind – and Strait & Narrow is our top choice. Born in BC, these botanically inspired gin cocktails are built for enjoying in the great outdoors. Between Pear and Rhubarb, Grapefruit and Rosemary, and Lemon with Lavender, these gluten-free drinks aren't just for the girlies.
TAKE A WALK ON THE WILD SIDE- CANNABIS COCKTAILS ARE HERE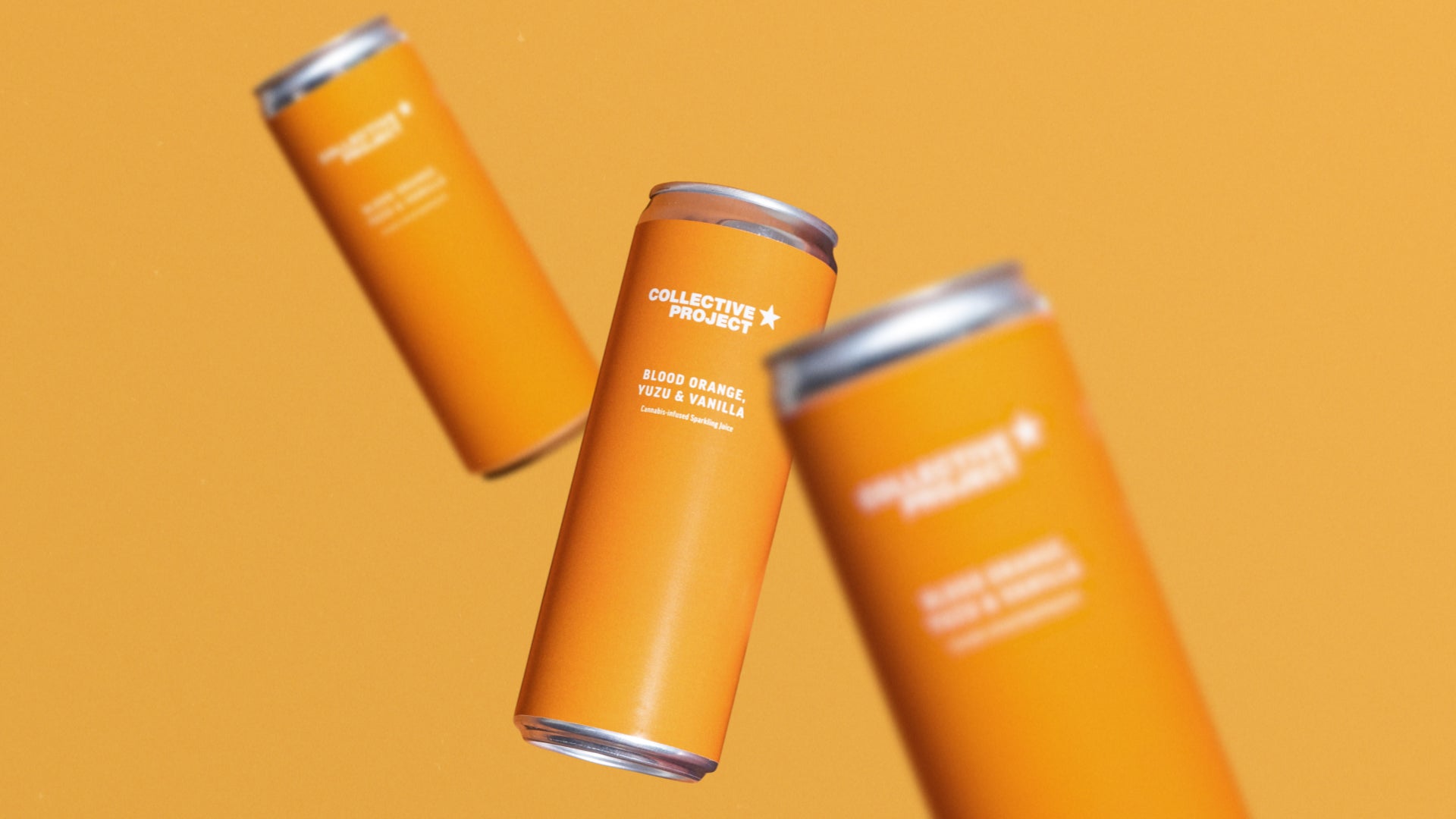 Collective Project is truly a master of crafting delightful products. Their Blood Orange Yuzu & Vanilla Sparkling Juice is so irresistibly delicious that I would indulge in it without any THC. Whenever I'm invited to a cottage getaway, I always bring a six-pack of this exceptional drink to share with my friends.
Also from Collective Project is the Pear & Lemon Iced Tea effort, clocking in at 8mg of THC. This light and approachable bevvy is fizzy and balanced. Not too sweet, slightly tart and verrrrrrry relaxing.
What could be more Canadian than the House of Terpene THC-SAR? Grab yourself a 10mg THC can of ready-to-drink Caesar. Just pour over ice in a rimmed glass, and you are all set.
However you spend your well-deserved long weekends, make the most of each second!
Always drink responsibly and never drink and drive, ever.