Continuing their unwavering dedication to sustainability and the preservation of nature, Mavi Jeans is thrilled to unveil their decade-long commitment to the Indigo Turtles Project. This collaborative initiative with the Ecological Research Society (EKAD) is worth celebrating. This remarkable partnership focuses on safeguarding the future of endangered sea turtles.
SAVE THE TURTLES, IN STYLE, WITH MAVI JEANS
An integral aspect of Mavi's persistent endeavour to ensure these species' well-being within their natural habitats involves the creation and sale of exclusive t-shirts annually. This endeavour serves the dual purpose of raising awareness and providing crucial support for EKAD's vital conservation undertakings. The latest collection of these conscientiously crafted tees is designed to be universally flattering and is adorned with a graceful blue "save the turtles" inscription on the front. The back features a serene blue depiction of a turtle gracefully navigating underwater, accompanied by the label "indigo turtles project."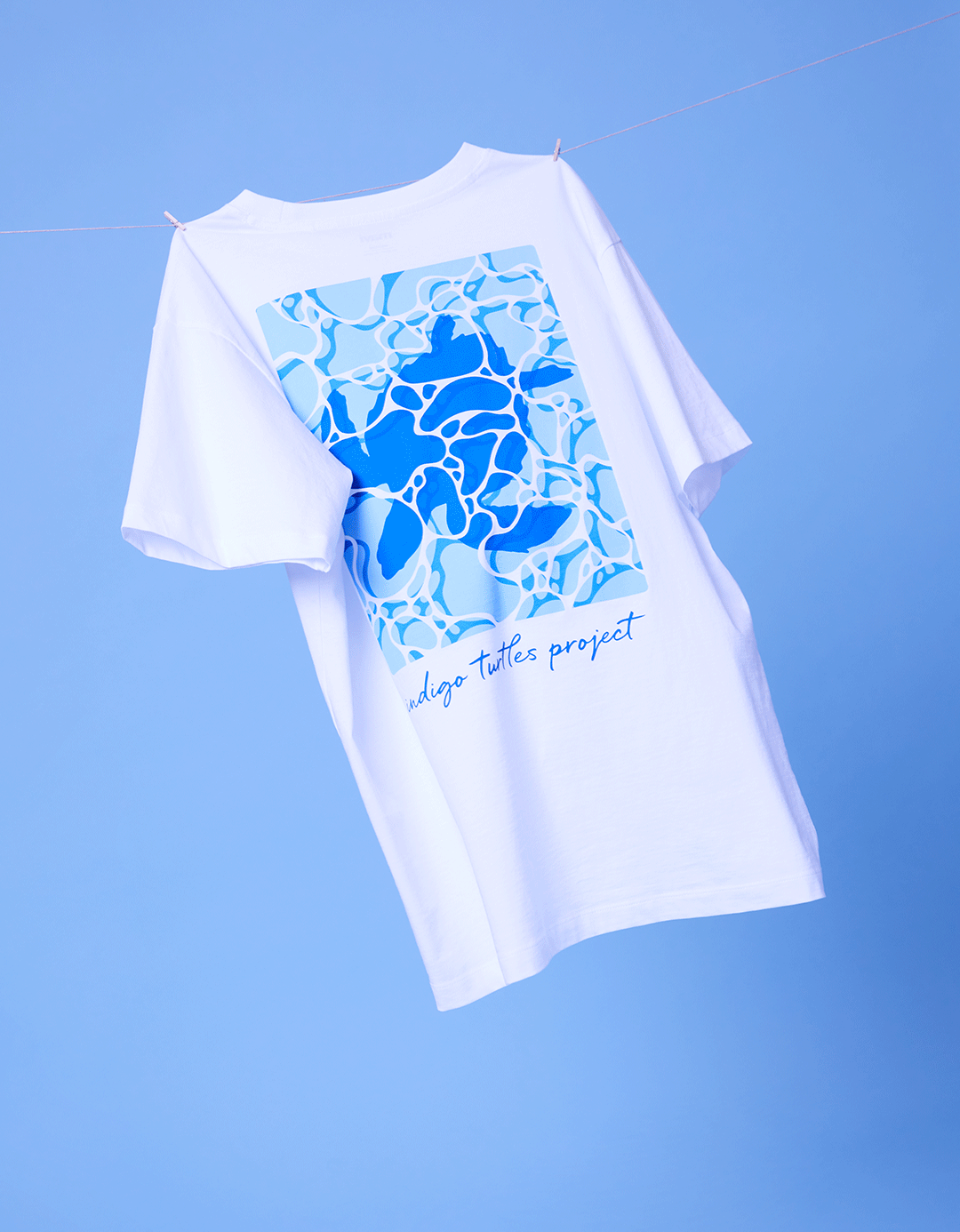 Meticulously fashioned from sustainable materials, the Indigo Turtles t-shirts proudly adhere to the rigorous standards set by the Better Cotton certification, aligning seamlessly with Mavi's overarching All Blue strategy. Launched on August 3rd, the drop was thoughtfully timed to coincide with the commencement of the sea turtles' nesting season. For each of these remarkable t-shirts ($28) the noble initiative results in the adoption of five baby sea turtles. And a significant contribution by Mavi towards enhancing the natural habitat of the Mediterranean Sea.
WATER STEWARDS FOR LIFE- MAVI JEANS TAKES AIM AT OCEAN ECOLOGY
Do your part to support this noteworthy cause and get your own Mavi Indigo Turtles unisex t-shirt. Shop the look, https://ca.mavi.com/pages/indigo-turtles-project
EKAD, which focuses its activities in Belek, Turkey, the largest nesting area in the Mediterranean, has helped over 1 million Caretta caretta make it to the sea in almost two decades. Only 40% of hatching turtles reach the water and only one in one thousand survive. The number of nests, which was only 500 when the activities started in the region, reached 3,850 in 2021. Mavi is proud to give back to their community and be involved in a project that helps sea turtles in their challenging journey to reach the sea. Additionally, the Indigo Turtles Project brings attention to EKAD's dedicated research and promotes the importance of volunteering.