We all have different skincare needs and concerns. Our team runs the gamut from dry and dull skin, fine lines, wrinkles, collagen loss, dark spots, and hyperpigmentation. We all have our favourite products and when it comes to sun protection, we all agree that SPF is important all year round, particularly on our faces. Yes, if we only knew how important it was when we were younger we would have started earlier.
We know, we love that sun-kissed look too (we use tinted SPF products to help with that!) but trust us when we tell you that taking care of your skin will give you a healthier glow instead of that dull leathery look that only enhances wrinkles (just look back at the 80s, ugh) But, as they say, it's never too late to start if you haven't already. Don't forget your hair – it needs some love too if it is going to survive the summer sun.
There are many great (okay, and not so great) options in the marketplace today. Thanks to science and technology, the skincare category continues to not just offer us protection from the sun but also nourishes, replenishes, heals and provides beneficial vitamins, nutrients and antioxidants too!
If you use a number of other skincare products as well, you may be interested in how and when to use them as part of your daily routine.
Applying antioxidant serums in the morning – Vitamin C serums specifically – will add another layer of protection from free radical damage that can result from UVB and UVA exposure.

Stay hydrated! Hydrated and healthy skin is the best way for natural protection and resilience in your skin!

Only use active ingredients such as retinol and AHA's in your nighttime routine instead of in the morning.
(Thank you Dermalogica for that info!)
Here are some of our favourite SPF products that we've tried and loved…
Sonya's Picks:
Dermalogica Prisma Protect SPF30 (BODY): Light activated multi-tasking all-over moisturizer provides broad-spectrum protection while preventing future signs of skin damage. Its "intelligent drone" technology is activated by visible light to help boost skin's natural luminosity and also helps with protecting the skin from air pollution. Sage is used to help with a more even skin tone.
Dermalogica Dynamic Skin Recovery SPF50 (FACE): This broad-spectrum (protects against UVA and UVB rays) face moisturizer helps combat the appearance of skin aging. Helps also to minimize the appearance of skin aging. This hydrating medium-weight, emollient daily moisturizer has SPF 50 and part of the AGE Smart line. Antioxidants include white tea which is rich in polyphenols as well as a unique polypeptide to help improve the appearance of skin.
---
---
Vivier Sheer SPF 30 Mineral Tinted (FACE): I love this one as it offers a hint of tint so I can bypass using a foundation for an even skin tone appearance. A broad-spectrum UVA/UVB mineral tinted sunscreen that combines new ChromaTint technology (it adapts to your skin tone!), antioxidants and extracts. This innovative new formula provides an instant natural and even glow, and easily melts into the skin. Added antioxidants/extracts provide added hydration and anti-aging benefits for complete sheer protection.
Vivier Sheer Broad Spectrum SPF45 (FACE): A silky sunscreen that provides broad-spectrum UVA/UVB protection with a sheer, weightless, soft-touch texture that spreads evenly on your skin. Silica is an ingredient that offers a matte finish and absorbs oil for a smoother appearance.
---
Erno Laszlo New York Phelityl Day Lotion SPF 15 (FACE): A luxurious, weightless and easy to apply broad-spectrum UV protection lotion that also nourishes and hydrate your skin in one easy step. I love this soft one all year round for every day. It doesn't leave that "sunscreen" smell but rather a very faint and hardly noticeable refreshing scent. Loaded with essential vitamins and ingredients like aloe barbadensis leaf extract, camelia sinensis leaf extract, panax ginseng root extract helps to soothe the skin. Antioxidants like vitamin A, C, and E as well as green tea and chamomile extracts help to prepare and renew the skin. (I discovered this one at Rejuuv MediSpa here in Toronto.)
Carole's Picks:
Peter Thomas Roth Cucumber Gel Mask (SKIN): We all try our best, but if get a bit too much sun, this ultra-gentle gel mask helps soothe, hydrate, and de-tox the look of dry skin with botanical extracts of cucumber, papaya, chamomile, and more. The cucumber extract is super refreshing and the chamomile helps calm the red down.
---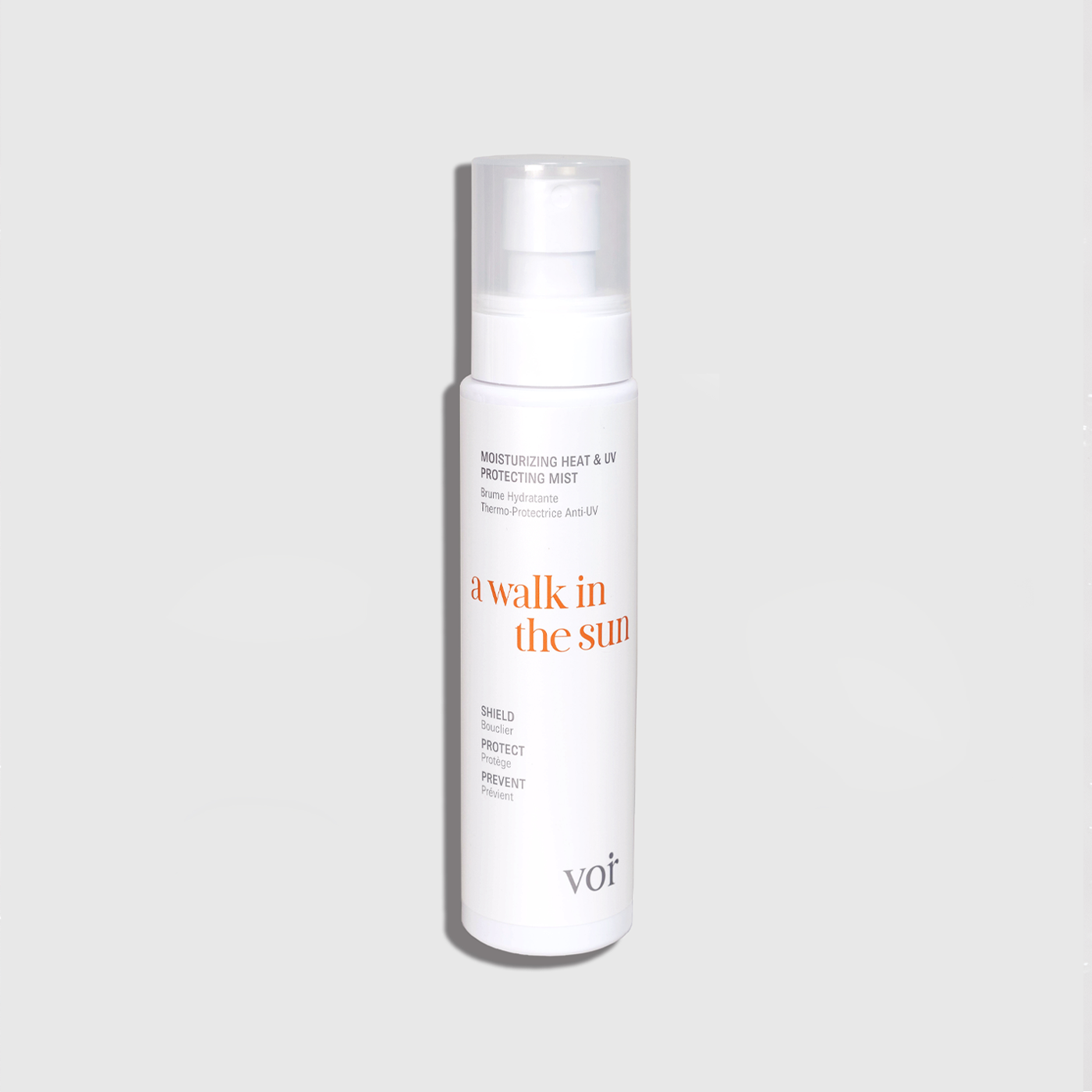 Voir Moisturizing Heat & UV Protecting Mist (HAIR): A leave-on hair mist that protects hair cuticles from temperatures up to 220°C/428°F and UV damage while imparting lightweight moisture and protection against dryness. Learn more about the entire suncare line here.
---
Philip Kingsley Swim cap (HAIR): Protect your hair when sunbathing and swimming with this Water Resistant Mask. Originally developed by Philip Kingsley at the request of the first US Olympic Synchronized Swimming Team, Swimcap is designed to be water-resistant and protect your hair from chlorine, saltwater and UV rays – a must for swimmers.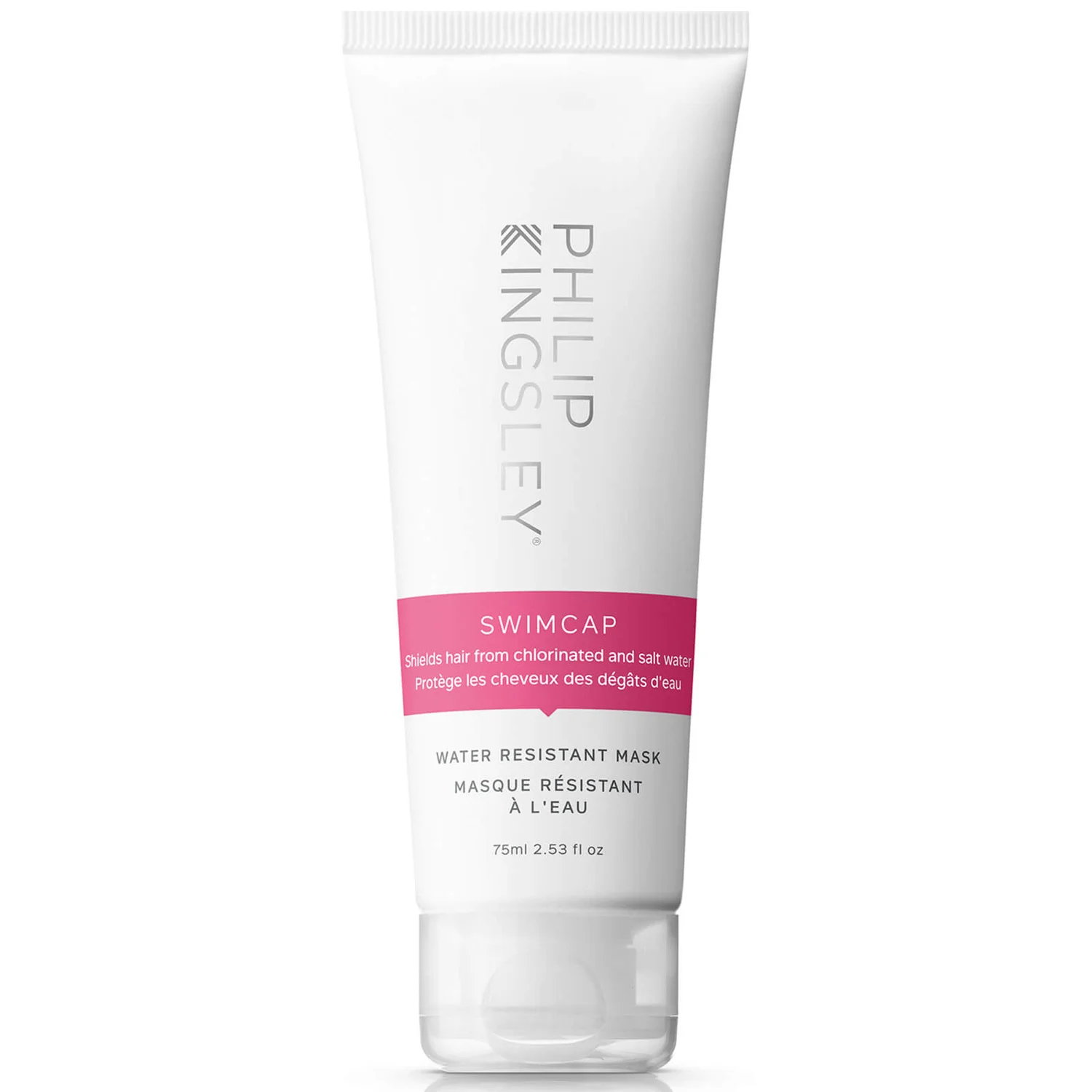 Libby's Picks:
amika dream routine overnight hydration treatment (HAIR): Hydration is key to healthy lush locks, but the thought of a weekly overnight hair mask is kinda daunting. amika wisely powered up their newest mask with hyaluronic acid, coconut water, blue algae, and sea buckthorn for a creamy but not oily treatment. Shockingly no-rinse, this overnight hair treatment moisturizes and tames frizzy hair for three days after use.
---
First Base Skincare Double Dose Serum (FACE): With Vitamin C and Hyaluronic Acid, this power couple packs patented technology into an antioxidant-rich serum. Fancy flowers like lotus extract contain skin-balancing properties, while baobab extract repairs with rich omega 3 fatty acids. Made in Canada, this powerful serum takes its name literally, let your skin soak up this first step before moving on to your moisturizer and SPF. The scent is so sweet and uplifting, I would wear it as perfume if I could! 🌸
---
Curù Skin After Sun Facial Oil (FACE): It's easy to overdo it when it comes to catching too many rays, so this gentle nourishing oil is a saviour for sun-exposed skin. Fit for all sensitivities, the formula is enriched with phytonutrients to combat redness and repair dehydrated skin. Using cold-pressed technology (yes, like your fave green juice) Curù uses a Sicilian herbal tradition to extract all the antioxidant-rich goodness plus vitamins A, C, E, and K. The scent is fresh and clean, a soaks into parched skin in a snap.
---
Blue Lizard Sheer Lotion 50 SPF (FACE AND BODY): Smart skincare starts with looking after yourself and the planet too. Blue Lizard takes this pledge to heart and brilliantly combines UVA/UVB broadspectrum sun protection in one neat package. Free from chemicals, fragrances, parabens and phthalates, the new line of sheer lotions also protects from blue light exposure from your devices too.
---
Skinbetter Trio Rebalancing Moisture Treatment™ (FACE): Lush hydration sets the stage for everything else, so consider this the most important step next to your SPF. Skinbetter's richly hydrating triple-action formula is backed by science and years of animal-free testing research. If you're looking for dramatic results quickly, this is it. We sourced this potent moisturizer straight from the skincare wizards at FORM Face + Body. Check out their online shop for easy at-home ordering.
---
So, there you have it. Our favourite products are to protect your skin and hair as well as products to help soothe and repair any damage that you incur from overexposure to the sun. Last but not least, start a nice summer hat collection- the ultimate way of keeping your face and hair covered and protected.
All of these products are available at most major Canadian retailers, online or at MediSpas.