Some interesting, cultural shifts occurred during the Pandemic. I wrote about the rise of press on nails for those of us that can't or won't do their own manicures. But our hair. Good golly, our poor hair. Hair salons in Ontario were closed for months on end, multiple times. Unlike restaurants, salons couldn't really do a "take-out" system so people had two choices. We could attempt to cut and colour our hair or we could just let 'er rip and see what we were left with.
In the beginning, I tried to do my own roots with premixed colour that my hairdresser would provide me with. I mean, this pandemic would surely be over by summertime, right? RIGHT?
Happily for her, sadly for me, my beloved hairdresser closed up her closed up shop and joined her fiancee out of the country. Once she moved overseas, I lost that option and soon it was clear that covid was here to stay. I had loved my red/gold balayage but it was impossible to maintain on my own. To be honest, my then 56-year-old face started to feel disconnected from my hair colour. I had stopped doing my rich, chocolate brown around the age of 50 for the same reason. I took this as my cue to make another big change.

I was now officially in the "let 'er rip" camp
By the summer of 2020, I was even cutting it myself with sharp kitchen shears to keep the Sister Wife vibe at bay. By the summer of 2021, I had a good 7″ of salt and pepper new growth that kind of startled me. I had been colouring my hair for so long that I couldn't even recall my natural colour. I gave little thought to any grey up there. By this time, I finally made the decision to do something that would work with what was happening instead of fighting it.
In Sept of 2021, I had my first salon appointment in over a year and we decided to actually add more silver to the top. For contrast and fun, we would leave the hair underneath its natural brown since I am only grey on the crown. While looking for inspiration, I was interested to see that I was not alone. Embracing the grey had become a huge trend during covid.
There are Instagram and TikTok accounts celebrating silver hair, journalling the transformation while growing their colour out. Try searching for any hashtag with #silverhair and you will find a sea of gorgeous silver foxes. Articles and thought pieces on how women were embracing their grey and loving it. For some, it was a deeply felt existential revelation. It was a silver revolution!
upper right was after my final red/gold balayage in Feb/20, the middle was right before I first decided to work with the grey in Sept/21, bottom left is the more blue/grey we went with that first time and the photo on the left is how I look right now. I can't keep the grey silver on my own so it settles into a creamy blonde/white. When the rest of the red/gold is finally cut out, I will work harder to keep it silver, toning it between appointments, instead of creamy.
For me, it has been really liberating, which I did not expect.
I don't feel like I look old or like I have given up. I just feel like I look more like myself. I get so many compliments now. I used to get compliments on my hair but now people tell me that I look great. I have started wearing a bit more makeup, I am embracing a red lip for the first time in my life, and I suddenly feel that my stark black and white clothing pallet makes me pop. I am getting ready to go even more dramatic this summer, with more silver, less blonde and more of it. My guy likes it and my proudly 58-year-old self does too.
I was so taken aback by how choosing this road affected me emotionally, that I had to know if it was just me. I have since spoken to a number of women about why they have chosen to grow their colour out, the response from family and friends. Is it being well received? Were they afraid they would look too old? Did they still feel sexy? I was happy to hear that almost every one of them was thrilled with their hair. They felt freed from a life of root touch-ups and 4-6 week salon appointments.
Nobody told me that they felt like it aged them, almost all of their partners loved it. The ones who said their husbands weren't sold also said that they didn't care. They felt sexy and stylish and less anxious about their hair, in general. I kept waiting for someone to pipe up and tell me that they hated it and as soon as they could return to the salon, they went back to covering their grey. That didn't happen. Common themes were that embracing the grey was liberating and not just about the freedom from regimented trips to the salon. It has become deeper than just hair colour – most described it using words like "journey" and "evolution".
---
Marcy
Marcy told me that not one day has gone by that someone has not commented on her hair (her hair is silver crown forward and dark at the back, like mine). She said most people love it – Mary loves not going to the salon every four weeks and having to plan strategic hairstyles to blend in her roots.
Paul Mitchell blonde purple shampoo every third wash.
"People either think this is very cool, or very weird"

---
Elaine
She decided it was now or never, is now completely silver and says she will never regret the decision to go grey. She found that not only did the silver wash her out, but it better suited her skin tone. Elaine doesn't use any specialized products as part of her reasoning was to eliminate chemicals. Instead, she uses all-natural shampoos and conditioners and occasionally does a vinegar or baking soda water rinse.

"It's been liberating. It's become more than grey hair for me it's like I need to go through that to find me"
---
Elisa
took a longer route to acceptance
"You know, I thought I'd be more graceful about going grey – about getting older in general, but when the grey first started I was not okay with it. I used to love going to the salon and dying my hair in different shades, streaks of pinks and blondes and caramels. But I started going grey in my late 30's and once my babies were born I started box dying to stay brunette. In 2019 I went platinum blonde and had the roots done for the last time in January 2020. And then Covid.

I couldn't do blonde at home so I waited for salons to open. And then I started to look like the tiger king and have some good pictures of that comparison as the blonde grew out. I wouldn't wear my hair down unless I had a hat on. Tied up in a bun the frizz and curls made it look kind of two-toned cool. And then it finally grew out to a point where it didn't look like roots. It was brown/grey. My hair is very streaky. It used to be very curly but the grey just frizzes up. It's less manageable. It has also gotten thinner/finer. But because of the weird kinky grey it looks voluminous.

I don't feel old because of the grey, but it still catches me off guard sometimes. I look in the mirror and wonder how I went from 25 to 50 so fast.
I like the grey with the patches of blonde at the bottom. It actually looks like it was done on purpose – a bit funky. But it's totally just the last of the 2020 blonde. People do comment that they like it. I love compliments so I'm good with it. I'm really going to have to get over myself and get it cut and find new products. But I will say, not having root maintenance is very liberating!!!!
---
Ashley
When I chatted with Ashley, she told me "I've had nothing but compliments as my hair is almost fully grown out now and most people don't believe me when I tell them it's natural. It's so silly to think of all the reasons that I was afraid of the tremendous change, one being that I didn't think my blue eyes would pop as much with grey hair (they are now my favourite feature) and obviously that I would look like a Granny. I'm almost 35 now and I'm so happy that I committed to this big change"
Ash uses John Frieda/Violet Crush for Blondes.
---
my products of choice:
once every other wash I use Amika Bust Your Brass shampoo and conditioner and once a month I use the mask.
Between I use Silverati Shampoo and Conditioner by Oribe
I also use Amika The Closer – an Instant Repair Cream after washing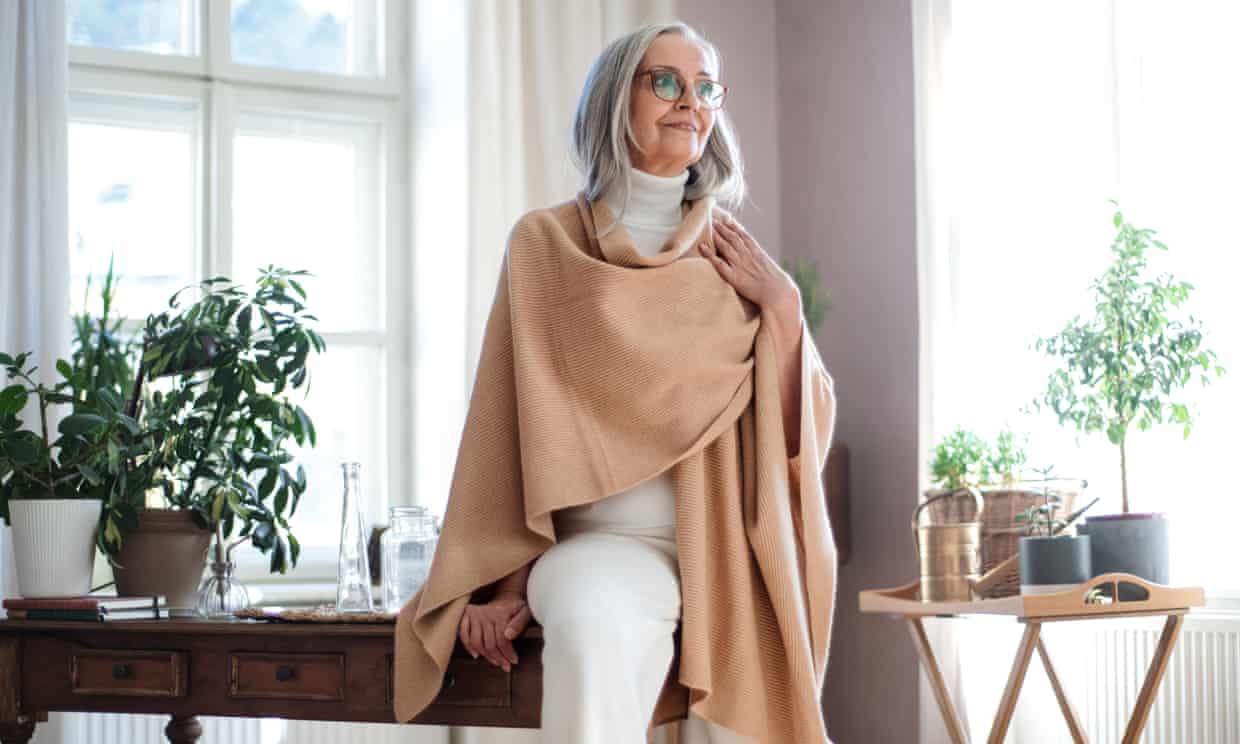 Next up, the Coastal Grandma Style lol
---