Father's Day is fast approaching and we are here for you. We have some great gift ideas that should cover all the dads and dad figures in your life. Whether they are sporty, into cooking or reading, we've got you covered. He has everything? No worries, cool experiences are here too!
Libby's Gift Ideas
Dandy Daddies will flock to FootJoy Golf's impressive catalogue of fun retro prints and functional golf attire. But the FJ x Todd Snyder Harrington Capsule is a new championship look from the golf giants. The jacket (and matching pants) offer a classic look for heading to the course or putting around town.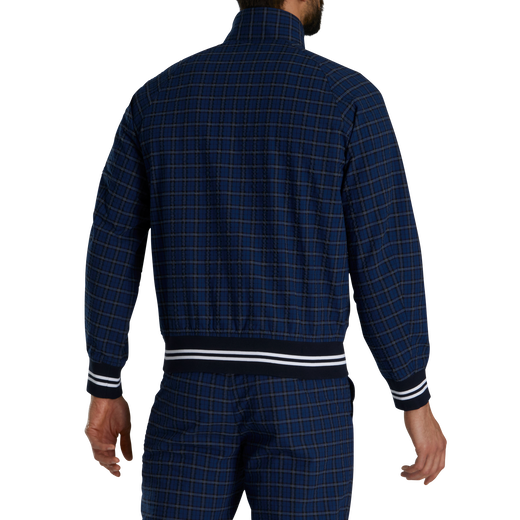 Couple goals include going for long meandering hikes, and there's none more functional and wearable than Columbia Hiking Boots. The brand has perfected the hiking boot you actually want to wear, with hybrid sneaker looks in very stylish colours and combos, like this nori and black number.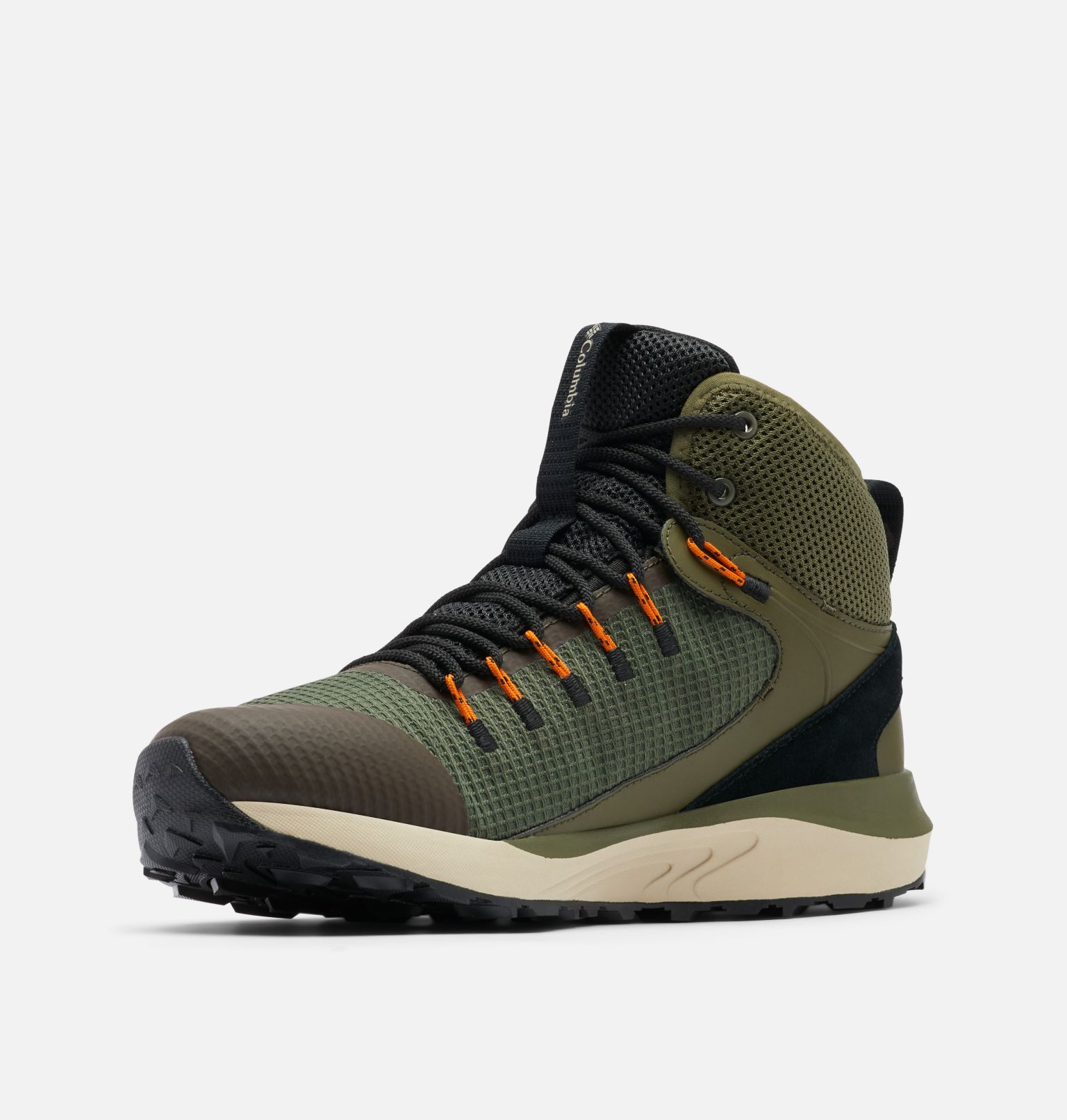 Kids are going to flock for the recipes (some from his CV working at Canada's top restaurants) that Chef Cory Vitiello shares in his new cookbook, Dad in the Kitchen. Spanning his decades (but he looks so young!) navigating yes, chickens, but also some hits from Harbord Street and Cactus Club influences. He also shares cute photos of his own adorable family and works his approachability into each page.
If you have youngins' at home who may need help making a gift for dad, then investing in a Cricut could be the key to unlocking greeting cards, personalized shirts, and any decor you can imagine. With a Cricut Maker 3, you can make almost anything you can imagine, including custom vinyls for cars (we have them on each of our vehicles).
The Father's Day cards are easy to make and a fun project to do with kids. This card idea would be perfect for the avid golfer.
If you already own a machine then adding a membership for Cricut Design Space could be the ticket to exploring a whole world of custom fun for every family celebration.
Sonya's Favourites for Dad:
Dad is an avid reader and if he's concerned about the environment (who isn't these days, right?) then the KOBO Clara 2E (16 GB) is the more eco-conscious way to enjoy his favourite books. It's the first eReader made with recycled and ocean-bound plastic. But that's not all! Built with ComfortLight PRO, dad will find reading easier on the eyes. He'll also be able to customized fonts to make the reading experience more enjoyable. This eReader is waterproof! Yup, he can hold a beer and read without worry about spills.
Try something new! Dad may find the new Rumble Boxing Studio (Yorkville Toronto, Calgary, Vancouver) a whole lotta fun. In this non-contact workout, sweat it out to the beat of the best playlists with the most fun and encouraging instructors (aka motivators). Try a personal training session. Psst…first heavy bag boxing sweat workout is FREE. You could even go with dad! Be sure to commemorate your first punch with a selfie!
StretchLab Studio (410 Adelaide St. West) has arrived in Canada with its first Toronto location! Their professionally trained "flexologists" help to address any tightness in the body starting with an assessment. They offer a deeper stretch that we cannot do on our own. We're raving about this! Great for golfers, cyclists, those who sit in front of a computer all day and even dog dads. A trial session is $59. Memberships are also available. Read our write up here.
Dad is a Pink Floyd fan? Then you will want to secure tickets to The Pink Floyd Exhibition: Their Mortal Remains (Better Living Centre, Exhibition Place). The major retrospective of the popular rock band, its music and impact on art and culture debuted in 2017 at London's prestigious Victoria and Albert Museum. Since then it has captivated more than half a million visitors across the world. Now it's coming to Toronto beginning June 16.
For the ultimate LEGO and super car fan! This LEGO PEUGEOT 9X8 24H Le Mans Hybrid Hypercar: is one impressive gift that any ultimate supercar fan will want. This intricate LEGO set is a dream for dads who love collectibles. With 1775 pieces it will keep him happily busy.
You can even round off the Father's Day with a trip down the Ferrari Red Carpet in Yorkville in Toronto on Father's Day for the annual Bloor-Yorkville Exotic Car Show (free admission – outdoors). Streets will be lined with Ferraris, Lambourghinis, Aston Martins, Porsches and more.
Carole's Top Picks
This multipurpose outdoor grill/smoker/air fryer will make any dad happy. It's especially perfect for condos and apartments where gas/charcoal grills are not allowed. It's the ultimate urban grilling guy's dream. This electric outdoor machine can be stored outdoors, especially if you get the cover. For extra bonus points, spring for the Grill Stand but it can sit on top of any sturdy surface.
It's also great for cottages, RVs and campsites, letting you smoke first then crips. up with the air fryer setting. I also love that it has a bigger cooking capacity than my indoor air fryer, so I find myself using it for bigger items that don't fit in that one. read my review here.
We are giving one of the beauties away right here on Auburn Lane (the contest closes June 12). Try your luck at winning one for your dad if you can bear to part with it, that is.
I love this wallet that you slip an air tag into. I don't know about you, but I have spent ten minutes every morning, for 27 years, answering the call of "I CAN"T FIND MY WALLET". This one looks great, holds up to 12 cards, fits an air tag and looks manly. It's a must for all the forgetful dada, in my opinion, and will bring peace to the valley.
Get your guy a SPEENSUN Oyster Shucking Knife with Premium Quality Wood-Handle with 5-Level Protection Food Grade Oyster Shucking Knife Glove. If your dad, husband or dad figure in your life loves oysters, help them up their game.
Nathalie's Picks for Dad
If your Father's Day celebrations include gathering to raise a toast to Dad, here are some great ideas that will take you from cheap and cheerful to legacy bottles.
Dillon's The Professor's Negroni
Nothing could be easier than a ready to drink cocktail if you're hosting and toasting. Dillon's The Professor's Negroni is crafted with Dillon's Dry Gin 7, sweet vermouth and Professor Dillon's aperitivo liqueur. Aptly for Father's Day, founder Geoff Dillon says, "The Professor's Negroni was inspired by my dad, the professor himself. Dad loves aperitivo liqueur. I'm very proud of the fact that the ingredients we use in this Negroni were created with my dad, side-by-side in the Dillon's lab." A four-pack is $22.95 and is available directly from Dillon's or from the LCBO. (And check out Libby's review of their other ready to drink cocktails.)
Forty Creek Whisky Master Class
Does Dad love whisky? Forty Creek Distillery in Grimsby, Ontario is offering a three-part Master Class on whisky through its Niagara Whisky Guild. It is a perfect summer activity to gain hands-on whisky knowledge from Master Blender Bill Ashburn. Give Dad a gift of experience with one or all of the sessions. While at the distillery, you can sample some of the many offerings from Forty Creek in their brand new tasting rooms. You can read more about it here and learn how to make Dad the perfect Old Fashioned to present with his gift.
Tequila Tromba Cedano 50
What about tequila? Canadian-owned Tequila Tromba just launched their Cedano 50, celebrating the incredible milestone of its master blender's fifty years in the tequila business. Marco Cedano's half-century of expertise is captured in this remarkable bottle, and the pride that he takes in his craft shines through. What makes this an especially good idea for Father's Day is not just that it celebrates a legacy, but also that the company is family-focused.
Father and son team Marco Cedano and Rodrigo Cedano place an emphasis on employing local, family-owned businesses through the stages of production of all of their tequilas. As COO and second-generation blender Rodrigo said at the launch in Toronto, "Our name and our heart is in our product." Cedano 50 is available at the LCBO for $129.95.
Marco and Rodrigo Cedano. Photo credit: Robert Okine
The Macallan The Harmony Collection
If Dad's tastes run to a classic single malt Scotch, The Macallan has recently released The Harmony Collection Inspired by Intense Arabica. This new expression celebrates the flavours and aromas of arabica coffee, and it's magic in a glass. The Macallan has been distilling whiskies since 1824. The newest of their limited-release single malts, The Macallan The Harmony Collection Inspired by Intense Arabica, is inspired by the aromas and flavours of arabica coffee without including coffee ingredients. The vision was to find inspiration in the complexity of Guji and Harrar coffee beans and to bring out their flavours in the distillation and aging process. The taste experience is really rather magical, and the wonder of distillation and aging is that all of these facets of coffee can be present without the coffee itself.
The Macallan The Harmony Collection Inspired by Intense Arabica is available at the LCBO for $249.95.