Basically, Sneakerheads take on a certain image. Ballcaps, baggy pants, you get the idea. So when we heard about this GoFundMe that places adaptive Nike shoes in the hands of those who need them: by all means, tell us more.
Getting pairs of innovative Nike Go FlyEase into the hands of those who need them desperately is a random act of kindness that we can all certainly get behind. With this in mind, we spoke to the GoFundMe organizer, J.R. Wideman about his determination on getting this fundraiser going.
Sneakerheads Unite
Libby Roach- Colour me inspired. Tell us who you are. In other words, what you're all about….
J.R. Wideman– My story in sneakers started with watching Michael Jordan. Fast forward to me turning 16 getting my first job at Foot Locker and being promoted to manager. I moved downtown to the House of Hoops location and was fortunate to work at the lone Jordan Brand location in Toronto. I did that for two years – switched to freelance photography and wound up doing social media management. Eventually l Ianded my current spot at eBay and I couldn't be happier working specifically for their sneakers category!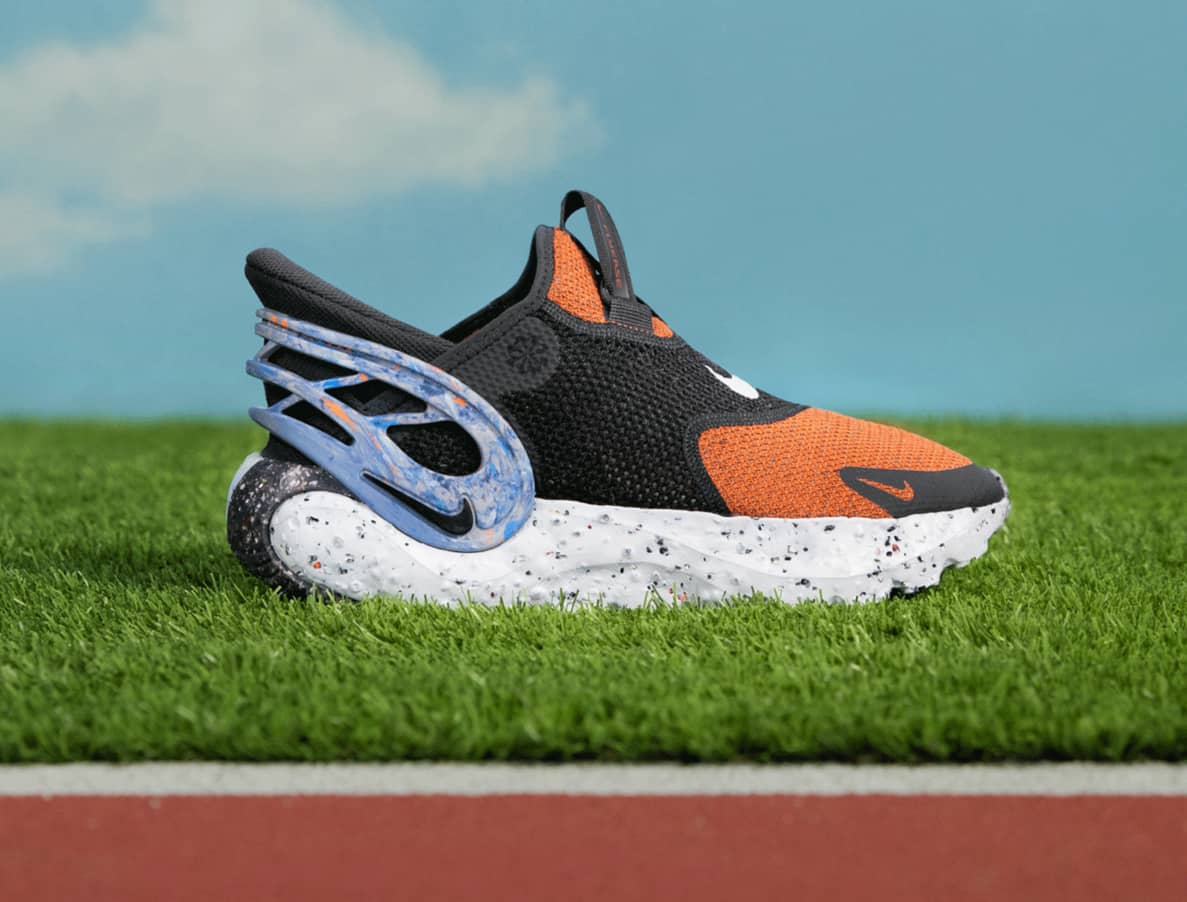 LR- You got your start in retail, what is your level of sneakerhead status?
JRW- The term "Sneakerhead" comes in all shapes and sizes and there is no standardized definition. You just bought some $40 Converse you like a lot? You're a Sneakerhead. Your uncle just copped some new Nike Air Monarchs cause that's literally all he wears? Sneakerhead. Your brother hasn't owned anything expensive in his life and all of sudden he saves up his allowance for a pair of $500 Kobe 6 Protro "Grinch"? Sneakerhead. It doesn't matter – the definition is a generalization but it's got connotations of clique-y-ness and gatekeeping and I'm about inclusiveness and education.

Springing into Action
LR- Tell us about why you created this GoFundMe, why was this so important to you personally?
JRW- To be completely honest it was inspired by a lack of access to sneakers. Lack of knowledge to get said sneakers and some good friends, Lawrence Hopkins & Jon Ratner. Lawrence had hopped on an IG Live last summer and live auctioned off some pairs from his collection in order to fund purchases of the shoes. He raised around $2,000 and I saw an opportunity to continue by way of GoFundMe.

It was important to me because shoes instil confidence, mobility and ability. They let you GO places and I'm not even being punny! My whole life I've been fortunate enough to have access to purchasing pairs that I want and that seems easy on a mass scale (it's not) but when a cool shoe comes out for people that aren't ME……aka someone who doesn't suffer from a condition….and they fly under the radar, aren't mass-produced, and aren't sold to those who could actually benefit from them – that's where the initial fire came from.
LR- Why are these shoes so special?
JRW- Nike Go FlyEase are truly the first hands-free sneaker that Nike has produced. You know how when you don't wanna untie your shoes and you use your heel and inside of your foot to slide them off? This is literally that but you step on your heel to remove your foot and as you do the shoe folds upwards into its open position. When you wanna put 'em back on you slide your foot in and the shoe snaps back into form.

There's an elastic type mechanism that wraps itself around the entire midsole of the shoe that loosens when off and tightens when on. It's incredible and it's great for anyone who isn't able to tie or physically put on a pair of shoes. This allows freedom, empowerment, confidence in those who wouldn't normally get the chance to have those things come from sneakers due to disabilities and lack of access.

LR- Once you succeed and the go fund me is complete will you wrap it up or is there a next goal?
JRW- I've been thinking about this a lot lately as we come close to the goal (during writing this the fund was just given another $500 – which brings us up to $4401!) and whether I should try for another $5K. The idea is there and this great response over the past few months has shown that it's possible.

The outpouring of support towards this has been so awesome and I couldn't thank all of you enough. Anyone who's donated, helped spread the word, or just sent me a simple DM saying how great they think this is, thank you! All I can say is stay tuned for more!
IHO Random Acts of Kindness Day, we salute J.R's ambition and support this important fundraiser! If you can show some support, consider making a donation to the GoFundMe here.
All images courtesy Nike.com
Interview may be edited for length/clarity.