Want to grab some products made just for those of us with silver hair? Enter to win a $100 gift card from Silvering and start making the most of your gorgeous silver/grey hair.
Recently, I shared two of my favourite product lines that help me keep my hair bright, and shiny, keeping that brass at bay. The thing that makes Silvering so special, is that it isn't just about your actual hair care. With products to use in your brows, hairline and your hair to make any silver streaks pop, this deals with so much more.
Products That Adress More Than The Hair On Your Head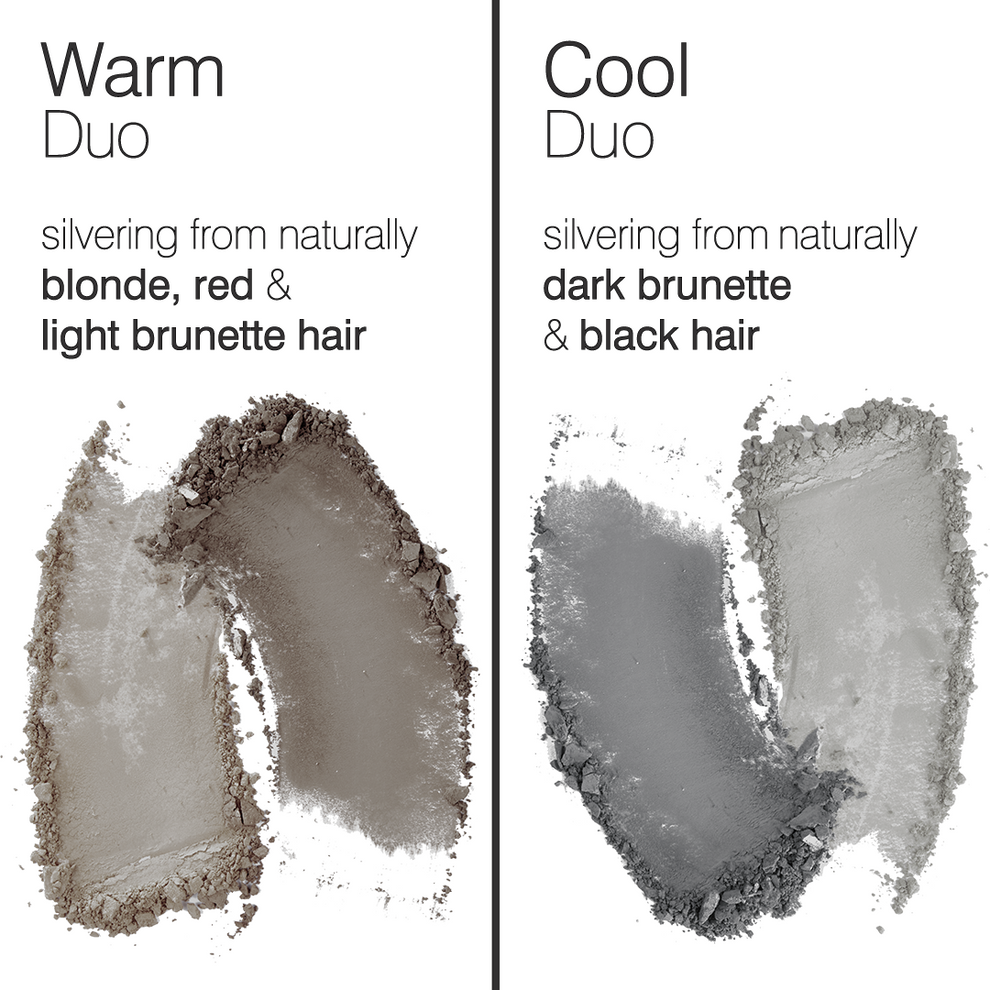 When we let our grey grow out naturally, we need to rethink how we fill in our brows. That neutral taupe or warm brown no longer cuts it. That's where Silvering's warm or cool toned brow duos come in.
---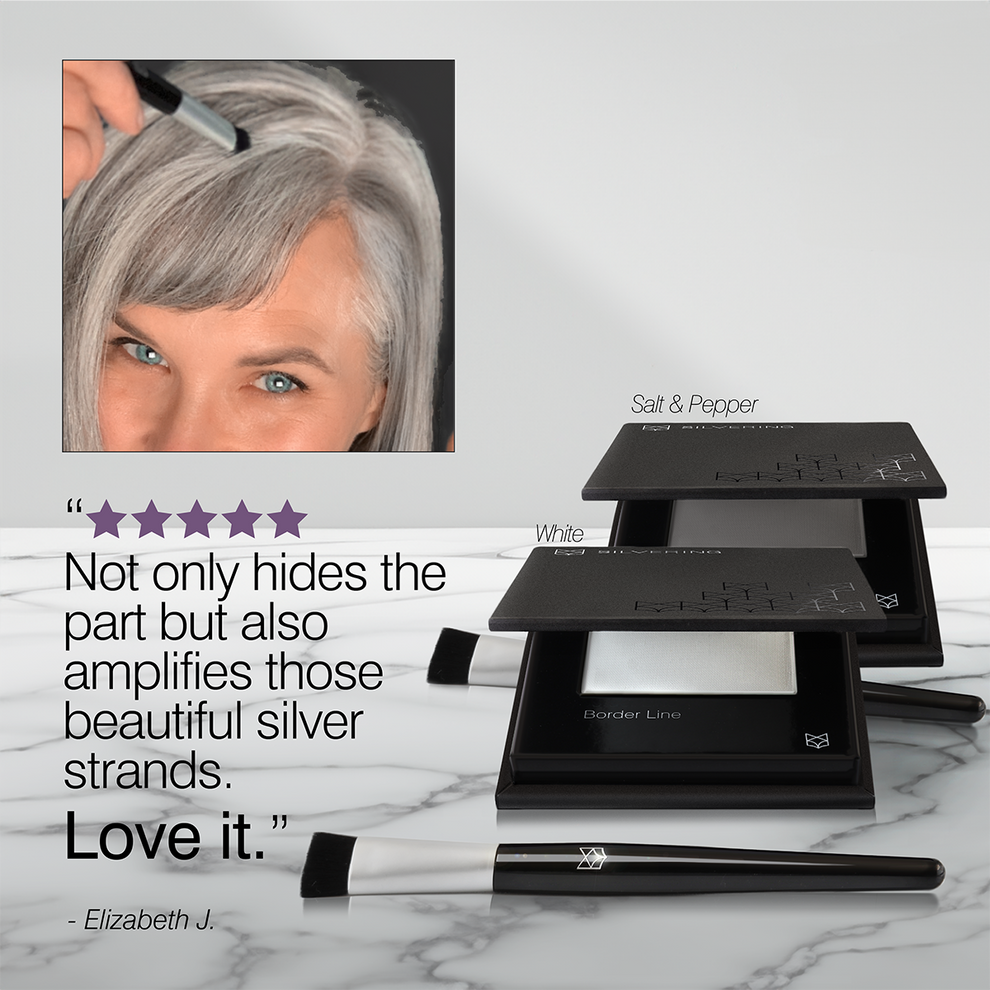 Another really unique product is the BORDER LINE Optical Hair Line Filler. It's silky powder formulation that can be applied DRY for soft filling of a thinning hair line or along your part. I love it using it WET along any silver streaks at the front to make them really pop.
I used it on Ru author, Kim Thuy for her red carpet to give oomph to her gorgeous salt and pepper locks.
Treat Your Hair and Your Scalp
There is also a really nice shine oil and a blue concentrate. The concentrate allows you to turn your favourite shampoo, conditioner or even styling stuff into a toning product. Finally, Root Rouser's unique combination of targeted colourless active ingredients. It works together with massage to activate cells, promote scalp health. It also encourages the growth of healthy, thick, soft and stronger hair.  
Silvering sells products in bundles or you can choose them individually.
---
So, if you want to win this $100 gift card, I need you to respond, telling me what you love most about your natural, grey hair.
For bonus untries, LIKE the corresponding Official Entry Post on our Instagram page @auburn_lane  and follow the instructions.
TAG a friend in the comment section and tell us why you love THEIR silver hair! You can tag as many friends as you like but do so as separate entries. Bonus entry if you share on your Instagram page or story and tag @silvering_beauty and @auburn_lane so we can see your entry.
Please be wary of imposter sites pretending to be us. We will NOT be announcing a winner or asking for any other information up front. Please report and block fake accounts.
RULES:
No purchase is necessary to enter. There is one (1) grand prize of a gift card worth $100.
The contest is open to Canadian residents only (excluding Quebec) who have reached the age of majority in the province where they reside. Enter as often as you like as per the entry instructions above. ONE Winner will be selected at random from all eligible entries. The winner will receive an e-mail or direct message from our contest administrator that will include a mathematical skill-testing question and information on how to claim the prize. The skill-testing question must be answered correctly in order to be a confirmed winner. The prize must be accepted as awarded.
AuburnLane.com, Silvering and domestic and international and promotional/marketing teams will never ask for any payment information in order to enter or claim any prizing. This contest is not affiliated with Instagram or Facebook in any way.