We're inching our way closer to colder days and longer nights but we're not ready to cocoon just yet! Nope! Get out and explore everything before we snow hits. Here are few amazing things to see and do in our City Girl's Guide to what we love in Toronto this November!
Jagged Little Pill (Musical): on stage until November 26. Princess of Wales Theatre. Joy, love, heartache, strength, wisdom, catharsis, LIFE—everything we've been waiting to see in a Broadway show— is here in the exhilarating, fearless new musical based on Alanis Morissette's world-changing music. Directed by Tony Award winner Diane Paulus (Waitress, Pippin, 1776) with a Tony-winning book by Diablo Cody (Juno) and Grammy-winning score, this electrifying production is about a perfectly imperfect American family.
Magdalene Odundo: A Dialogue with Objects:  Gardiner Museum. One of the world's most esteemed ceramic artists makes her Canadian debut, and the largest ever North American exhibition of her work. The exhibition featuring British-Kenyan artist, Odundo, showcases 20 works spanning her career, including new pieces directly from her studio, will be displayed alongside objects selected by the artist from the Gardiner Museum's permanent collection, as well as objects on loan from major Toronto museums and private collections. Odundo's sensuous vessels, with their vibrant orange and velvety black surfaces, reference the human body; their rounded bellies and elongated necks evoking a sense of energy and movement. The artist works on a single vessel for months, slowly and rhythmically, pouring years of experimentation and technical mastery into each piece. Odundo's work can be found in the world's preeminent collections, including The Metropolitan Museum of Art, The Brooklyn Museum, National Museum of African Art, The British Museum, The Victoria & Albert Museum, and the Gardiner Museum.
Death: Life's Greatest Mystery at the ROM: Opening TBC – please check website for updates! Prepare to meet death, in its many forms, and celebrate the ways in which life endures. Within, visitors are asked the big questions about death and life that we are all destined to face: What is death? Do I have to die? What will happen to my body? What will happen to my spirit? How will my death affect others? Visitors to the ROM will have the opportunity to learn about how various cultures commemorate life and death. They will also discover clever ways plants and animals challenge earth. Through objects drawn from the diverse collections of Chicago's Field Museum, this interactive multisensory exhibition embraces how life and death are interconnected through culture and biology.  Also, how this can inspire meaningful reflection on grief, remembrance, and survival.
Cheese + Cheers at the Kimpton Saint George Hotel: November 2 (evening). Enjoy an interactive evening of learning, discussing and testing incredible  Canadian Cheese, drink pairings and how to appreciate them with holiday flair! Lots of entertaining tips, charcuterie board ideas and cozy seasonal recipes to explore as we start getting into the holiday spirit! Tickets are $89 per person.
World Vegan Day: November 1 is World Vegan Day.  Rosalinda with their Latin-inspired plant-based food and cocktails is an Auburn Lane fave.  If you want a quick bite, their nachos are to die for, or park for a while with a leisurely cocktail and a meal and try their incredible mezcal Negroni.  It made Nathalie swoon.  Pizzeria Libretto also has vegan offerings, and with five locations across the city, it's even easier to pull up to their Impossible Vegan pizza.  You can even get their frozen vegan Margherita at your local grocery store. (Thanks Nathalie for this!)
Architecture and Design Film Festival: November 1-4. TIFF Lightbox. 19 films from around the world will be screened at this four day festival for design lovers. Films include full length as well as shorts. Modernism, Inc. directed by Jason Cohn will open at the Festival (Canadian Premiere). The film explores architect Eliot Noyes who is considered  a transitional figure in the history of American design. His impact on companies like IBM and Mobil paved the way for Apple and many of the other design-conscious brands we know today. Modernism, Inc. follows Noyes' career up to a time when disruptive designers of the early 70s began pushing back against the status quo.
We also have our eye on the short film Women in Architecture (Canadian Premiere). This piece opens a window into the professional and personal lives of three female architects who have changed their field: Toshiko Mori, Gabriela Carrillo and Johanna Meyer-Grohbrügge. The Festival will also offer panel discussions, events and parties planned.
Dressed to Impress: Footwear and Consumerism in the 1980s at the Bata Shoe Museum: Opens November 1. The historical retrospective exhibition will be housed in an '80s themed shopping mall featuring 80 pairs of shoes organized into six themes: Dressed for Success; Work Hard, Play Hard; Let's Get Physical; Mainstream Rebels; Pump it Up; and Designer Highlights. The exhibition also explores some of the biggest trends and brands of the decade, and how advertising encouraged consumption.  It will also feature some of the 1980's most influential shoes including Nike Air Jordans, John Fluevog Winklepickers, Susan Bennis and Warren Edwards and more.
Canadian Chroma at CF Eaton Centre: ongoing. Celebrate Canadian culture and iconic landscapes through sight, sound, and colour at this new immersive exhibition. Located in the former Nordstrom space visitors can wander through at their leisure. Open during regular shopping centre hours. Five interactive exhibits that explore the different lights and colours of our country. From the changing seasons and diverse landscapes to the artistry and multiculturalism that unite us, this is your invitation to take a delightful detour, nurture your playful spirit, and become fully immersed in the vibrant tapestry of Canada.
Royal Canadian Agricultural Winter Fair: November 3 to 12."The Royal" has grown to be the largest indoor agricultural and equestrian event in the world. The Royal Horse Show is one of the world's finest equestrian spectacles and attracts athletes from across the planet. A win at The Royal means something, regardless of whether you're pickling, jamming, raising beef or driving six-horse hitches. Every year, 300,000 people visit to celebrate the very best food, livestock and horsemanship this country has to offer.
Red Sky at Night: Canadian Stage. November 3 to 5. Berkeley Street Theatre.An evening of celebration featuring thrilling excerpts of Red Sky Performance's work and showcasing a spectacular evening of dance, live music, spoken word, and theatre from a line-up of outstanding Indigenous performers and special guests, Red Sky at Night created by Sandra Larondbrings together artists at the intersection of new and electrifying performances. The stellar line-up for this special, limited-engagement event includes Red Sky Performance, Shane Koyczan, The Bearhead Sisters, Reverb Dance Crew, and the Buffalo Twins.
KINDness Market: November 4 & 5. Located at 938 Queen Street West. Hosted by KIND Snacks. To celebrate World Kindness Day (November 13), KIND"s market will Brin together a diesel array of 20 Canadian small businesses to showcase their artisanal, curated and vintage goods. Visitors will also have the opportunity to enjoy complimentary treats on-site, lovingly crafted with the wholes ingredients found in KIND products.
KEITH HARING: Art is for Everybody AGO: Opens November 8. Celebrate Keith Haring's creativity and activism at this major exhibition of the late artist. More than 120 works of art and archival materials will be shown. Known for his use of vibrant colour, energetic linework and iconic characters like the barking dog and the radiant baby Haring's work continues to dissolve barriers between art and life. His work also spreads joy. The AGO is the only Canadian stop for this exhibition.
Toronto Reel Asian Film Festival: November 8 to 19. This incredible festival showcases contemporary Asian cinema and work from the Asian diaspora. Films and programs feature established and emerging filmmakers globally. The Festival transcends borders with 15 feature films and 57 shorts. this year, audiences can also check out three thoughtful and creative multimedia experiences through the RA:X programme.Opening night film will be Canadian filmmaker Fawzia Mirza's debut feature The Queen of My Dreams. Also on our radar is Seagrass by Canadian filmmaker Meredith Hama-Brown. Check site for schedule and locations.
That Choir: More to Life: November 10 & 11. St. Anne's Anglican Church. Enjoy an evening of contemporary choral inspiring reflection within. Drawing on themes from 'Angels in America', the evening will explore love, grief, community and honouring those that have passed.That Choir has become known for its high calibre performances of new and provocative choral music while engaging with non-traditional audiences. During the pandemic, Craig Pike (yes, he's also known as the founder of Craig's Cookies) recognized the importance of supporting local artists as a means of sustaining Toronto's arts culture. This led to the decision to transition That Choir to a professional 16-member vocal ensemble.
Shezad Dawood Night in the Garden of Love: Aga Khan Museum. November 10 to May 5. Looking for something inspiring and unique? This multi-sensory art experience by multidisciplinary artist Shezad Dawood (London, UK), and together with the exhibition curator Marianne Fenton, will offer insights and messages of optimism that are at the heart of a transformative conversation between Dawood and his inspiration – the work of African-American musician, composer, and polymath (Allāmah) Dr. Yusef Lateef.
On November 10, the Aga Khan Museum will host the  world premiere concert and multisensory event in the evening. Presented in seven movements, Night in the Garden will lead you through the imagined garden, stopping along the way to reflect on the radiance of love. Prototypical sounds of spontaneous composition will be heard as the musicians dialogue with one another, responding to the feelings that radiate from the audience. Performing as the fourth member of the quartet, Dawood will blend sound and colour to create a truly multisensory experience.
The Replay Arcade: November 10-12. Stackt Market. This fun experience will open to the public for one weekend only. Bring an empty plastic bottle in exchange for play. Much like how recycling gives plastic the opportunity to be remade and reused, the Arcade offers "multiple lives" to play. The experience is created in celebration of The Coca-Cola Company transitioning its 500mL sparkling beverage bottles from regular plastic to 100% recycled plastic (a first for Canada!).
ROM U Reviving Your Closet with Noelle Hamlyn: November 12. Bring new life to your wardrobe in this engaging hands-on workshop f beginner level mending and clothing repair. Pairing a tutorial on simple and practical hand-sewing skills with an exclusive artist-led visit to the powerful art installation Noelle Hamlyn: Lifers, explore the importance of minimizing waste and the steps we can take to embrace textile sustainability all while Noelle teaches the skills to extend the life of your own clothing and textiles.
Prophecy Fog: Coal Mine Theatre and Paper Canoe Projects. November 12 to December 10.PROPHECY FOG begins with a journey into the Mojave Desert in search of Giant Rock, armed with the question: can a site still be sacred if it has been desecrated? The story follows a girl in the mountains of B.C with a pocket full of stones, a rainbow warrior's prophecy, and a mysterious inscription that obscures our past. The show is created and performed by award-winning Indigenous artist Jani Lauzon with direction by Franco Boni.
UNCOVERED: FLEETWOOD MAC & THE EAGLES:  November 14 – 17. Koerner Hall.The Musical Stage Company's the star-studded lineup and dates for the 17th edition of their highly-anticipated signature UNCOVERED concert event. This year's concert spotlights the music of two of the most influential bands of the past 50 years – Fleetwood Mac and The Eagles. This annual sell-out concert is developed and performed by some of Canada's most celebrated musical theatre artists as they re-imagine the songbooks of legendary singers/songwriters through a storytelling lens. Cast includes Jully Black, Sara Farb, Kelly Holiff, Nathan Carroll, Eva Foote, Lydia Persaud and this year's Syd and Shirley Banks Prize Winners Vinnie Alberto and Taylor Garwood.
Angels in America: That Theatre Company. November 23 to December 17. Buddies in Bad Times Theatre. In a Reagan-era New York City beset by the AIDS crisis, a recently-diagnosed Prior struggles to make sense of his mystical visions and visitations, along the way colliding with friends, lovers, and a Mormon couple whose marriage is on the brink of falling apart. At once sprawling and intimate, Angels in America weaves together religion, revolution, and queer (be)longing into an epic, two-part modern masterpiece that speaks to the indomitable human need for change.
Mariah Carey Holiday Concert: November 27. Scotiabank Arena. Pop Diva icon (and we totally say "diva" in the most respectful way) and self professed lover of everything Christmas returns this season to unofficially kick off the holiday season. If it's anything like her last concert, expect all time holiday favourites as well as a few of her greatest hits. Mariah proves she's still the Queen of pop while strutting across the stage in stiletto heels and ballgowns.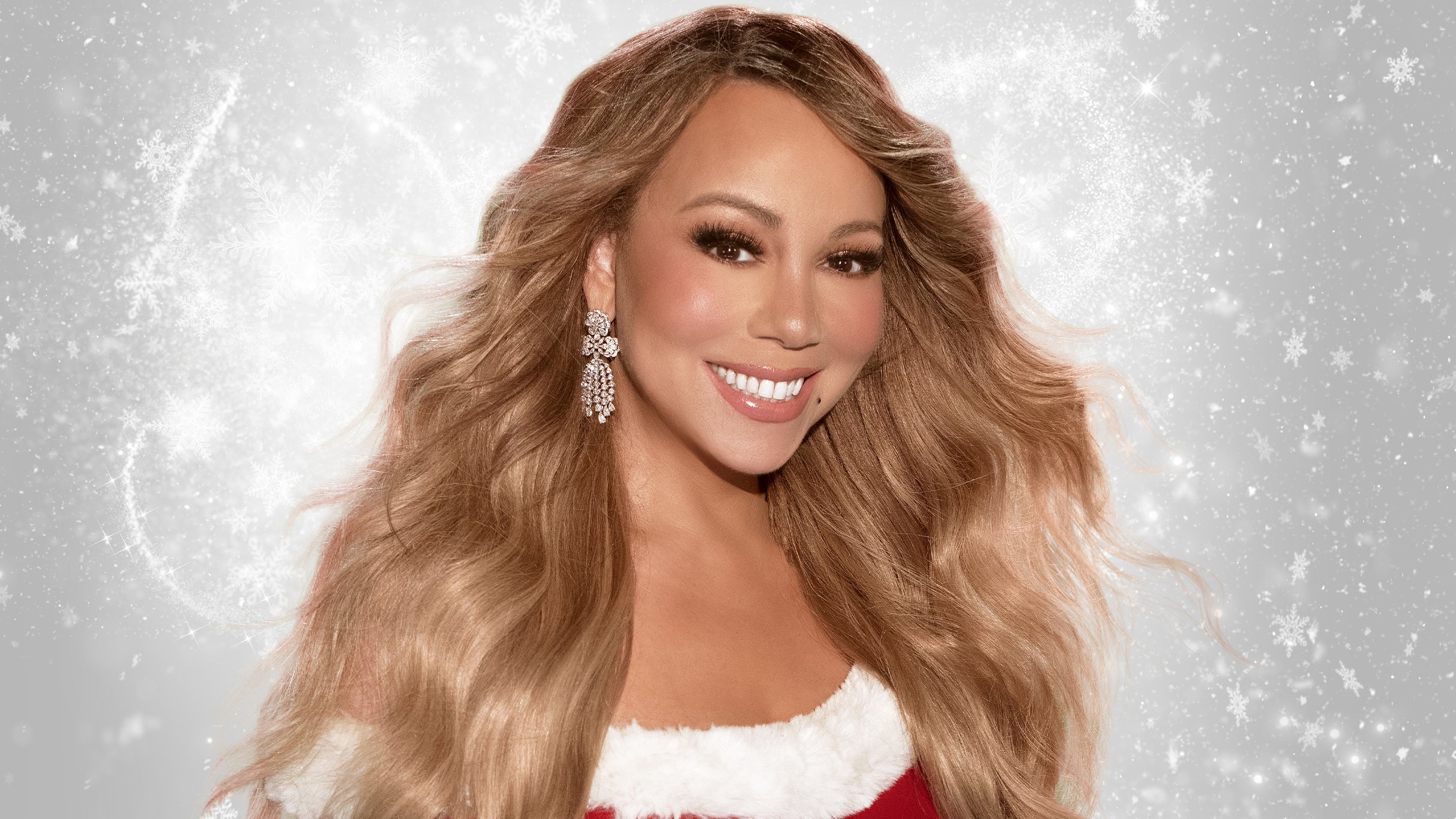 SalMel Tanz's Championness: November 16 to 18. Harbourfront Centre Theatre. A captivating performance that combines boxing, contemporary, street, and Latin dance to explore notions of identity and mental health. Presented by DanceWorks. Choreographed and performed by Sam Schleese and Mel Hart, CHAMPIONESS features a multi-generational cast including Lilly Giroux, Lauren Lyn, Renee Smith, and Irma Villafuerte. This production reflects on the power of solidarity amongst women as they face fears and navigate life-changing experiences. CHAMPIONESS reminds audiences that the most personal adversities can be celebrated as achievements, challenging society's perceptions of winners and losers.
One of a Kind Winter Show: November 23 to December 3. Enercare Centre. One of our favourite and biggest Canadian artisan market returns for all your holiday gifting needs. From apparel to home goods and wellness to jewellery there is plenty of options. Expect to spend hours here. It's a great one!
SIX The Musical: Extended to February 11. Royal Alexandra Theatre.From Tudor Queens to Pop Icons, the SIX wives of Henry VIII take the microphone to remix five hundred years of historical heartbreak into a Euphoric Celebration of 21st century girl power! This new original musical is the global sensation that everyone is losing their head over!SIX is the winner of 23 awards, including the 2022 Tony Award for Best Original Score.
IN DREAMS the Musical: until November 12. CAA Ed Mirvish Theatre. In Dreams tells the story of a country-rock singer who invites her old bandmates to join her for "the party of a lifetime", while keeping her true motivations a secret. Through Roy Orbison's greatest hits, including I Drove All Night, You Got It, Only The Lonely, Crying, Oh, Pretty Woman, and the title song, this unexpected and moving new musical explores our longing for love and connection. In Dreams is the follow-up musical from writer David West Read (the Emmy-winning Schitt's Creek) and director Luke Sheppard – the team behind & Juliet. Our interview with lead Lena Hall here!
Tapestry Opera's Rocking Horse Winner: Crow's Theatre. November 1 to 12. Based on a short story of the same title by D.H. Lawrence, this powerful one-act opera combines magical realism and lyrical minimalism to tell the story of a woman, Ava, and her son, Paul. Their house and a rocking horse whisper words that only Paul can hear. When the voice of the house grows more urgent in whispering, "There must be more money," Paul enlists his lucky rocking horse to tell him the names of live horse race winners. He begins betting with great success, but each win comes at an enormous cost. This new production of Rocking Horse Winner reunites much of the original cast and creative team that made audiences feel all the feels.
Matt Dusk Bloor-Yorkville Holiday Magic Outdoor Concert (FREE): November 25, 5 pm to 7 pm. Holiday Magic returns to Bloor Yorkville with this year's host, Keshia Chante, the award wining singer and TV host. The event ill include a performance by Matt Dusk, five-time JUNO Award-winning Canadian Jazz singer and songwriter. Joining in the night's entertainment is Juno-nomiated singer-songwriter and producer, Barbra Lica. Stay for the tree lighting ceremony.